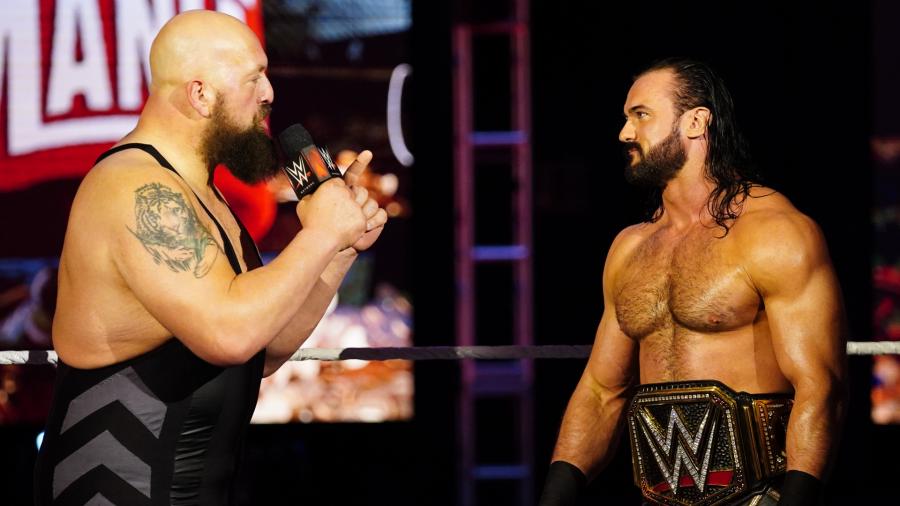 The main event of Raw saw WWE air footage of new WWE Champion Drew McIntyre defending his title in an impromptu match after WrestleMania against returning WWE legend Big Show.
Big Show has a brand new Netflix show out now, so many speculated that his appearance on WrestleMania/Raw may have been done to promote the show.
While this may be the case, PWInsider is reporting that the overall plan for WWE in having Big Show face Drew was to put McIntyre over once again.
The site is reporting that WWE wanted to portray McIntyre as a star by defeating Big Show just after working a match against Brock Lesnar:
'The Big Show-Drew McIntyre confrontation that aired on Raw last night was designed to show how strong McIntyre was, overcoming the monstrous Big Show despite being physically spent from fighting and beating Brock Lesnar just "20 Minutes before" Show maneuvered McIntyre into a match.  The idea to show McIntyre beating both Lesnar and Show in succession, taking out two of the biggest beasts in the company in one fell swoop.'
It remains to be seen who Drew will be feuding with in his first proper storyline since winning the WWE Championship as it is believed the story with Big Show will continue.
What did you think of Drew McIntyre defeating both Big Show and Brock Lesnar in the same night? Let us know on Twitter