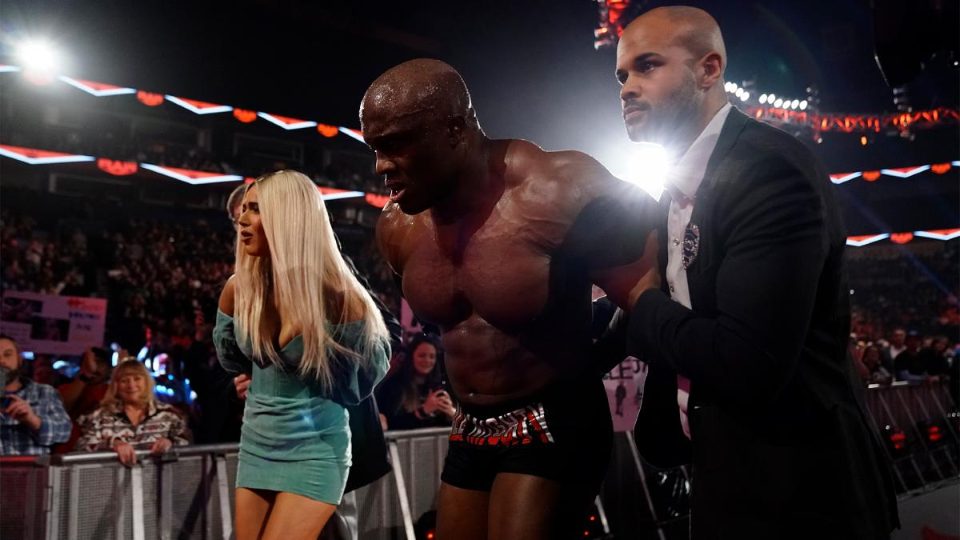 This week on Monday Night Raw, Lana was defeated by Liv Morgan in a relatively quick match. While the bout was pretty uninspiring, the post-match angle was more newsworthy with Ruby Riott returning to TV to attack Morgan.
Lana's storyline husband Bobby Lashley also competed on Raw. He was part of a three-way match with Seth Rollins and Ricochet where the winner would progress to Super ShowDown to face Brock Lesnar.
Despite Ricochet winning the match, the bout really benefited Bobby Lashley. For the first time in months, Lashley appeared to be a legit threat, and it seemed during parts of the match that he might actually win.
What was also noticeable during the match was that Lana wasn't at ringside to accompany Lashley as she has done for all of his matches over the last few months.
In the latest Wrestling Observer Newsletter, Dave Meltzer is reporting the reason why Lana did not come to the ring with Lashley this week on Raw:
"While the AOP took out Lashley and led to him losing in the Raw main event, the idea was not for him to turn face and face the AOP. He was supposed to stay heel with Lana. Lana was not in his corner in the three-way main event on Raw this week. […] since AOP was going to attack him, it really made no sense for her to be there".
While Lashley might be on TV every week, his rival Rusev has not been seen for the last few weeks. It has been reported that this is due to a contract dispute.