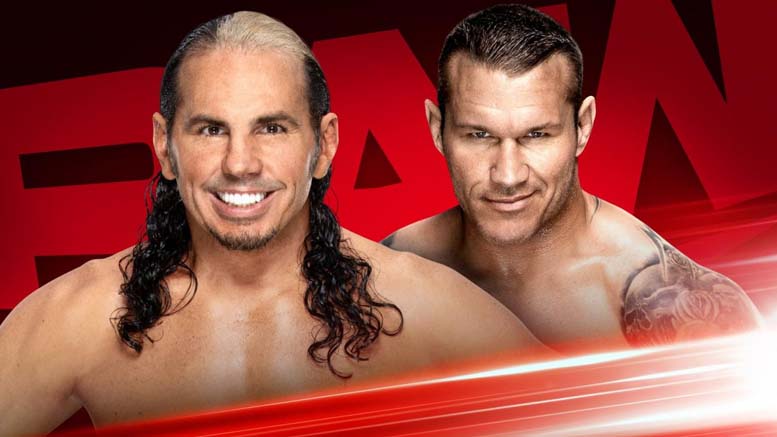 Earlier this week on Monday Night Raw, Matt Hardy was involved in an awesome segment with fellow veteran Randy Orton. The angle ended with Orton hitting the former TNA/Impact star with a brutal con-chair-to.
With Matt Hardy reportedly on this way out of WWE at the beginning of next month, many people speculated that the brutal attack would serve as a way to write him off of TV.
However, WWE shocked many fans last night with the announcement that Matt Hardy will be on Raw next week to face former WWE Champion Randy Orton in a No Holds Barred match.
Following the match announcement, some people speculated that Matt Hardy may have decided to re-sign with WWE, explaining why he was back on TV just a few days after saying "goodbye" to the fans.
Speaking on the matter, WWE Backstage's Ryan Satin has confirmed that Hardy has not re-signed with WWE. The angle on Raw was reportedly supposed to write him off TV, but it was so well-received that WWE decided to book a follow-up match.
Here's what I've been told by sources:

Matt passed on WWE's latest contract offer last week, which is why they did the con-chair-to angle to write him off TV. Since it was so well-received though, they decided to extend this part of story another week. https://t.co/Y2XrKMDIIk

— Ryan Satin (@ryansatin) February 14, 2020
This has seemingly been confirmed by Bryan Alvarez on the latest Wrestling Observer Radio episode:
"I realize plans change. Somebody probably thought Matt's leaving so let's get one last match out of him? You know what probably happened? The RAW ratings on Monday the Matt Hardy/ Randy Orton segment was like the high point of the show and it was a really good segment. So I'm sure somebody saw that and thought, 'Well, that did really well, let's do it again! Let's have Matt Hardy face Randy Orton in a no-holds barred match.'"
I thought the segment earlier this week between Matt Hardy and Randy Orton was brilliant, and while I understand why WWE has booked a follow-up match for this week's Raw, I can't help but think it will make Edge look incredibly weak.
A few weeks ago on the Raw following the Royal Rumble, Edge was hit with a con-chair-to by Randy Orton. Since the attack, we haven't seen Edge as he is at home selling his injury. However, by having Matt Hardy return the following week after taking the same move, it does make Edge look weak and inferior.