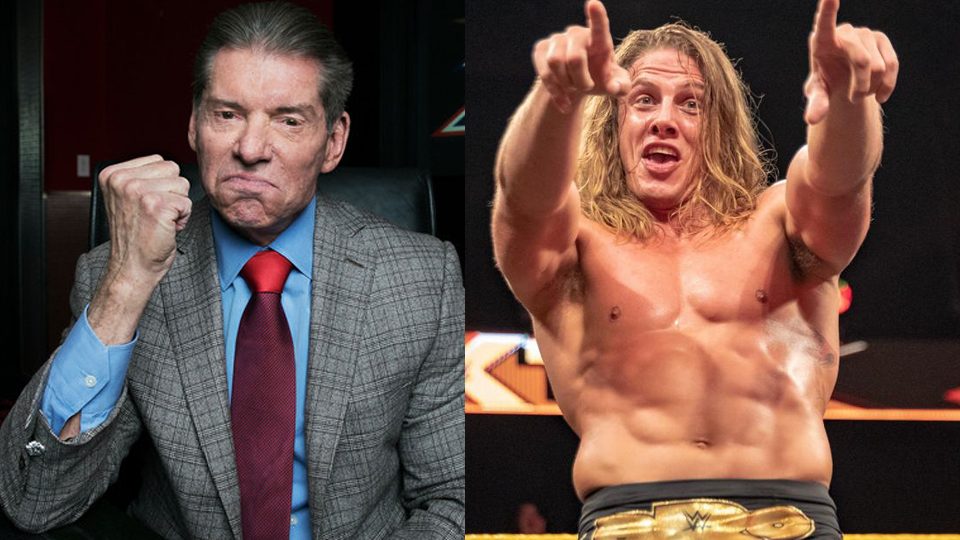 Matt Riddle is very vocal on Twitter. He likes to tag people in his tweets. This makes people very angry, particularly Brock Lesnar and Vince McMahon.
Riddle had been tweeting to and about Lesnar for months ahead of January's Royal Rumble, and it was at the Rumble that things allegedly boiled over.
The report is that Brock confronted Riddle backstage before the match, and according to reports, Lesnar said: "Kid, you might as well stop saying my name and tagging me in s*** because you and I will never work together. Ever."
The heat Riddle has received for his tweeting and the confrontation with Brock has been rumoured as the reason behind Riddle's very brief appearance in the Royal Rumble match.
According to the latest Wrestling Observer Newsletter, Riddle's heat has gone way beyond Brock Lesnar, as Vince McMahon is also very upset.
"Regarding social media, the issues with Vince McMahon and Matt Riddle are due to his social media posts and challenges. Brock Lesnar doesn't like him for it and Lesnar has tremendous pull with Vince. Vince also sees him as an outside guy and feels Riddle has no respect for the hierarchy of the business by challenging Goldberg and Lesnar."
This appears once again to be the classic Vince McMahon issue of wanting people to take initiative and get themselves over, but then also hating when people do this because it's disrespectful.
It does at least appear that the issues with Riddle are limited to the main roster, as his NXT career hasn't featured any setbacks as far as we can see.
NXT talent was recently warned to not call out any more main roster talent on Twitter, something the guys and girls on the yellow and black brand all found very funny.