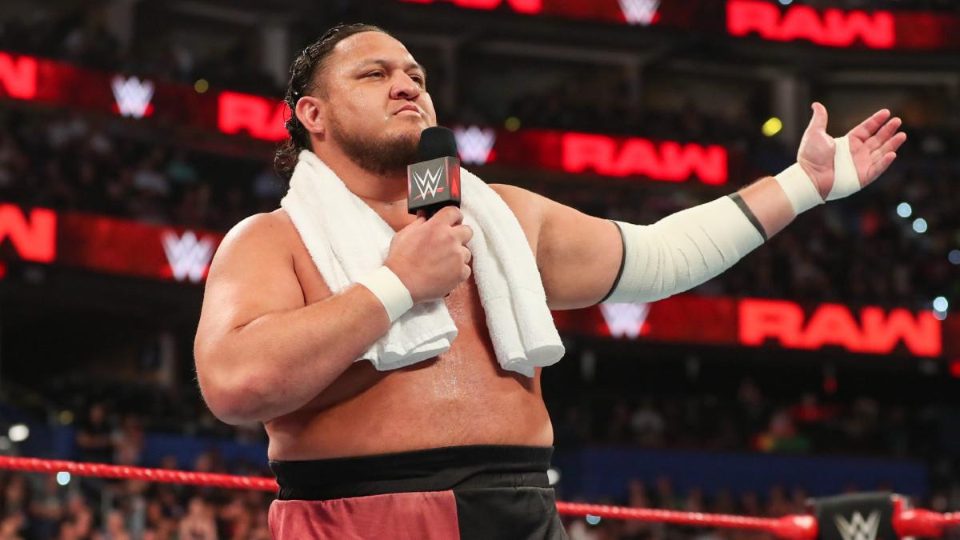 It's fair to say that 2020 hasn't exactly gone the way Samoa Joe would have planned, with wellness policy breaches, injuries and concussions blighting his chances of building momentum on Monday Night Raw.
Joe's wellness policy violation suspension ended before WrestleMania 36 took place, but he was nowhere to be seen on either night of the show.
According to the Wrestling Observer Newsletter, this is still because Joe has not been cleared to compete after suffering his latest concussion.
As has been previously reported, Joe's most recent concussion came while he was filming a commercial for WWE. It happened during a table stop with the Authors of Pain, and was his second concussion in less than a month.
His first happened on the January 27 episode of Raw, when he landed badly following a dive from the ring.
As a result of the two concussions in quick succession, WWE is understandably playing it safe with Joe, and it isn't clear when he will be cleared to compete once again.
We will of course keep you updated with any further news regarding Joe's possible return to the ring.