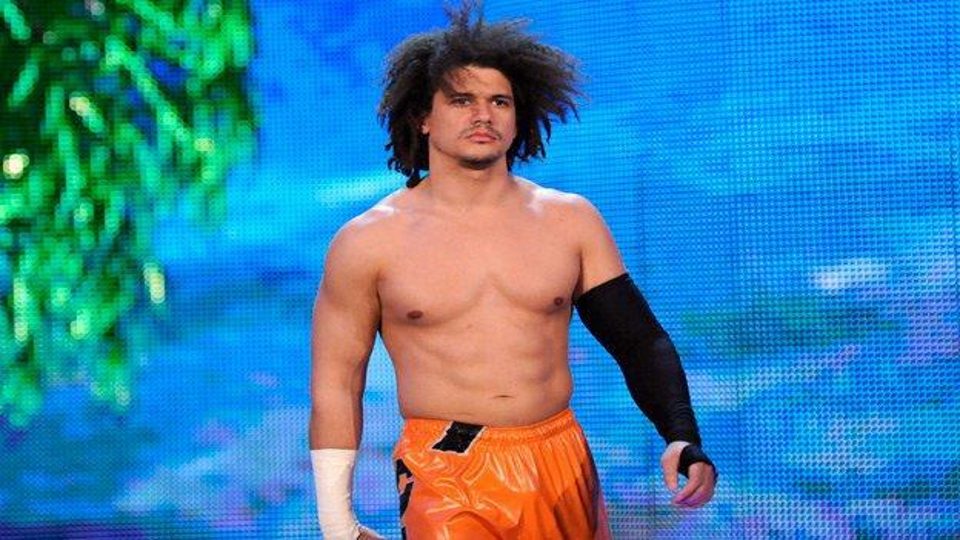 I spit in the face of people who don't want to be cool.
Ah Carlito, the most successful of the Colóns in WWE. Admittedly that's not particularly difficult given Primo and Epico's respective tenures, but it's something.
Since leaving WWE in 2010, there have been several rumours that Carlito may be on the verge of re-signing for Vince McMahon's promotion, with Savio Vega claiming the deal was close last year.
However, a return is yet to materialise, and Epico Colón recently sat down for an exclusive interview with Super Luchas to explain why.
"We talked with Vince [McMahon], and Michael Hayes was behind us and gave Vince the OK signal – sounds good, sounds great. So we (me and Primo) said, 'So, let's bring Carly (Carlito)!" But during this process, three months happens and, politically, other people of power within [the] WWE make an interference. I don't know if Carly made this person mad, but when he called Carly, he just offered him the money of a development contract. Take it or leave it! So Carlito said, 'No, I don't need the WWE, the WWE needs me.' So, we understand that there was something interfering between us and Vince because we had a great relationship with Vince.

"One day we were talking with our Director of Talent Relations [Mark Carrano]. We asked him about Carly, but he told us that Vince has not given the 'OK.' So we told him, 'Let's go talk to Vince! He's there!' [Carrano] was afraid of that, but we said to him, 'Yes! We have confidence in Vince'. So, we grabbed him by the arm and we go to Vince's office. He's on the phone and we asked him about Carlito and our director asks, "What are we doing with Carlito?" And Vince made the thumbs-up signal. Vince approved the idea, but after several weeks, we realized that Carlito's return to the company was no longer going to materialize."
Carlito himself has said that the last time he properly spoke to WWE was in 2015, but the two parties were unable to come to an agreement regarding money, so a return never took place.
Primo and Epico were a part of the Black Wednesday releases a few weeks ago alongside dozens of other WWE and NXT stars.