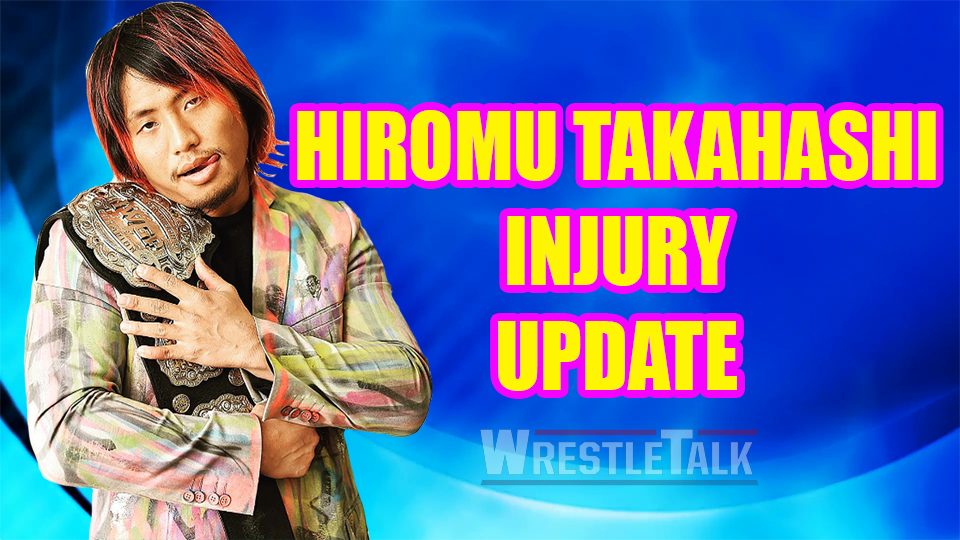 Five days after Hiromu Takahashi suffered a supposed broken neck at NJPW G1 Climax Special, the news about his recovery is positive. New Japan gave a statement about his condition and progress:
"On July 7, during the G1 Special in San Francisco event, Hiromu Takahashi sustained a neck injury and was taken to a San Francisco hospital for evaluation.

Takahashi was able to return to Japan today, and will proceed with treatment. We apologize for the delay in publishing this update, which was in order to ensure smooth and efficient transit for Takahashi at the airport. We deeply appreciate our fans' concerns."
While the company refuses to confirm that the injury is indeed a broken neck, the news that the IWGP Junior Heavyweight Champion can travel via plane and has made it back home is encouraging. After all the speculation, his injury may not be as devastating as originally thought.
https://www.youtube.com/watch?v=nL_HPKq_U1M
The incident in question happened when a Phoenix Plex went awry during a title defense against Dragon Lee, causing the defending champion to land squarely on the back of his neck. Though Takahashi finished the bout, he was reported to have been rushed to hospital following the closing bell.
WrestleTalk wishes Hiromu Takahashi all the very best in his recovery and will keep you updated on his condition as and when facts become available.
Let us know your thoughts on the injury, the move that caused it, and whether you believe such risky moments should be lessened. You can get in touch with us today via Twitter and Discord.