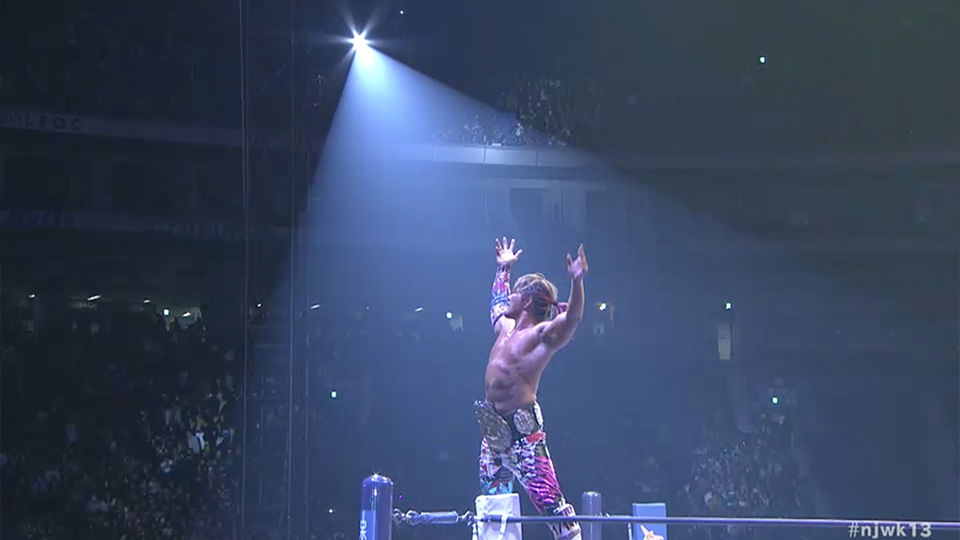 One of the biggest rumours when it was announced that AEW was being created was that The Young Bucks and Kenny Omega would be able to secure some kind of working relationship with NJPW, having worked there for so long.
However, this relationship has never come about, but it seems that there have definitely been movements towards a potential relationship.
The most obvious of these is that Jon Moxley and Chris Jericho will both be appearing at Wrestle Kingdom on January 4 and 5 2020 respectively, despite both being signed to AEW contracts.
This would suggest that there is at least the basis of a working contract, or perhaps Moxley and Jericho agreed to do the dates before signing with AEW and are simply fulfilling that.
The latest hint however is a big one, and it's come straight from the mouth of the Ace of New Japan, Hiroshi Tanahashi.
Tanahashi will go head to head with Chris Jericho at Wrestle Kingdom 14, and he believes that if he wins the match, he will be entitled to a shot at Chris Jericho's AEW World Championship.
Jericho's last wrestling appearance for NJPW came in June when he lost to Kazuchika Okada, but has since won the AEW Championship and appears to be unbeatable with his Judas Effect elbow.
A Tanahashi win would seem to confirm that a working relationship has been established between the two companies, so we shall wait excitedly to see what happens.