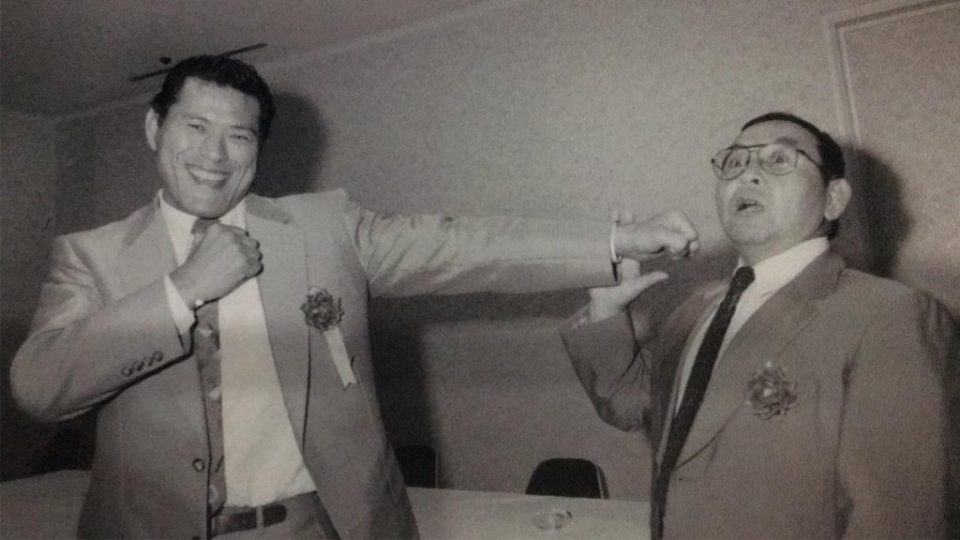 Former WWE President Hisashi Shinma was inducted into the WWE Hall of Fame in 2019 as part of the Legacy Wing. The 84-year-old Japanese promoter was joined by the likes of Bruiser Brody, Luna Vachon and Wahoo McDaniel.
According to WWE's Japanese website, Hisashi Shinma will be present at WWE's Live Event in Tokyo, Japan on Friday. The article claims that Shinma will be delivering his own Hall of Fame induction speech for those in attendance.
Shinma was billed as WWE's President for six years from 1978 to 1984. He was also a booker and chairman for New Japan Pro Wrestling at the time, allowing WWE to exchange talent like Hall of Famer Tatsumi Fujinami with NJPW.
WWE's Live Event in Japan will see Triple H and AJ Styles team up with Luke Gallows and Karl Anderson to take on Bobby Lashley, Baron Corbin, Samoa Joe and Drew McIntyre.