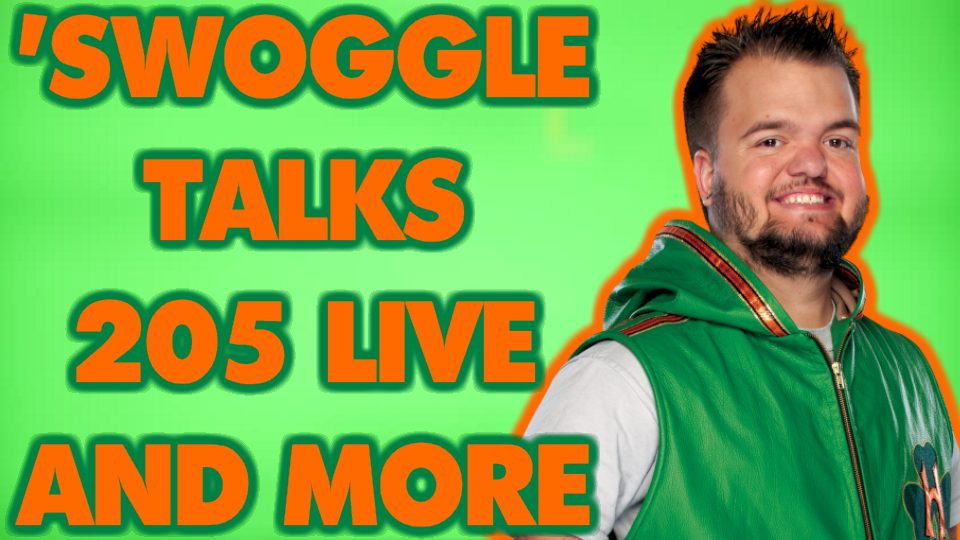 In a recent interview with Upproxx, Dylan Postl, known as Hornswoggle in WWE, opened up on his thoughts on WWE's cruiserweight division, his time with DX, and more.
Postl was asked about his thoughts on not being asked to be a part of WWE's recent WWE Cruiserweight Championship tournament, which was won by Cedric Alexander at WrestleMania 34:
"I get asked that so much. I think they think like, 'Oh, he's definitely not 205 pounds or less right now.' I mean, it's not close, but I can see why they'd say that. No, and I wish they would have made mention in some way."
Keeping in sync with the idea of the WWE Cruiserweight Championship, 'Swoggle also outed his opinions on wanting to keep the original WWE Cruiserweight Championship:
"Yeah. And they never did anything with it, ever. And I just want that real title [belt] they never gave me, 'cause they always said, 'We're gonna bring it back.' I said, 'No, you're not. You're not gonna do that.' I just want the real one."
Hornswoggle was the last ever WWE Cruiserweight Champion in its original form. He won the strap in a six-man 'Cruiserweight Open' that also included defending champion Chavo Guerrero, Jimmy Wang Yang, Shannon Moore, Funaki and Jamie Noble.
https://www.youtube.com/watch?v=qUZD_1zdxcM
On the pre-show of WWE Extreme Rules 2014, 'Swoggle competed in a 'WeeLC' match against El Torito. The match was a standard rules TLC match, and somewhat surprisingly was subject to heaps of praise, and even received a three-star rating from Dave Meltzer of the Wrestling Observer.
Here are some of Postl's comments on the match and the praise it received:
"Unexpected. People expected it to be us biting each other's a**es on top of ladders. Instead, we beat the p*** outta each other and ourselves. It was a lot of moving parts, man. Everyone was so excited. Everyone involved was so excited, between the agents and all the guys involved, we were so excited for everything. And I remember getting … I say it at every interview. I get to the back and didn't get ungeared for like two hours. I was like, 'This is so awesome.' Easily, maybe my only standing ovation in 'Gorilla,' even from Vince [McMahon], which made me feel really good about myself."
https://www.youtube.com/watch?v=U14d7iZtFyw
The Green Bay native also gave comments on his time as a part of D-Generation X with Triple H and Shawn Michaels:
"Oh, it was insane. I was working with my hero every night, for tours. I was doing DX pyro every night in England and all over the world for like five months. DX pyro is the coolest thing ever. Throwing glow sticks, and literally taking the glow sticks and trying to whip them as hard as I could at the second-tier seats and hopefully catch someone off guard so it hits them. It was the coolest thing of my life."
What do you make of Hornswoggle's comments? Would you like to see him back in WWE in the future? Let us know in the comments below or on Twitter here, and as always, have a spiffing Rusev Day.