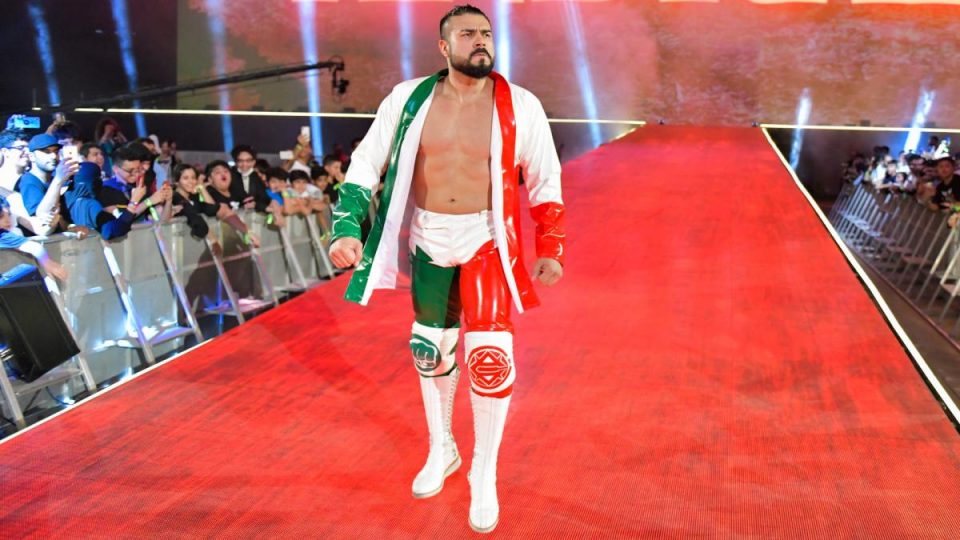 UPDATE: It's being reported that Andrade has requested his release from WWE, which you can read more about at this link.
There has been some speculation regarding the WWE status of Andrade after he removed mentions of the company from his Twitter account.
Ringside News – which has a good track record when it comes to WWE backstage news – has now provided an update, reporting that he's not being brought up in creative meetings.
A tenured member of the creative team reportedly said they "can't imagine" he'll be sticking around in the company much longer, adding: "He's too proud, he's too good, they're benching him during his prime".
It was also noted that a lot of the reason Vince McMahon hasn't been fond of Andrade may be due to his violation of the company's wellness policy in early 2020 during his United States Championship reign.
Ringside News was also reportedly told: "He was f**ked over when Bischoff and Bruce were running SmackDown. Heyman was going all the way with him".
We will of course keep you updated on the situation and any further news regarding Andrade's status.
What are your thoughts on the above story? Let us know in the comments on Twitter or Facebook.