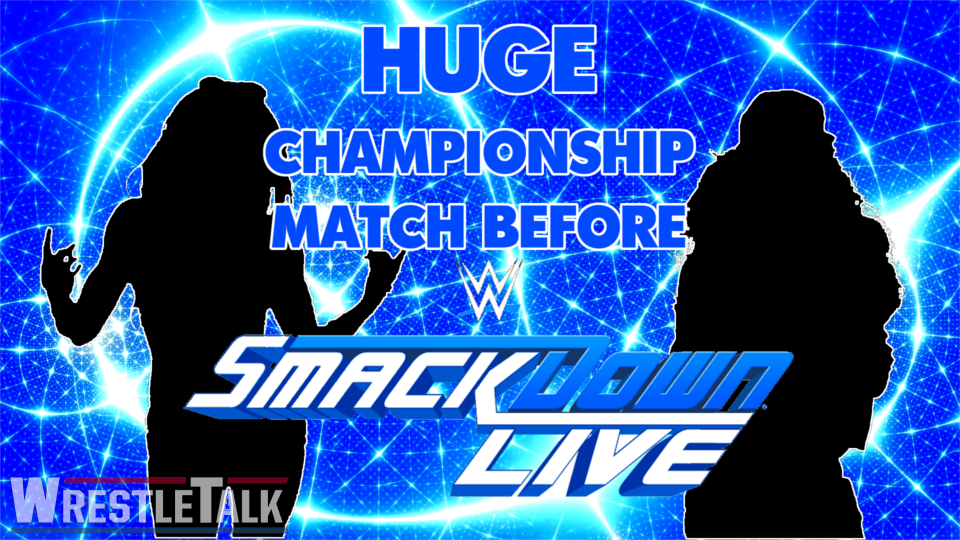 When you go to a live WWE TV taping, there are two things you can count on. One is seeing loads of the company's self-indulgent, "look at how great we are, aren't we the best?" advertisements throughout the night. The second, is usually Tye Dillinger in the pre-show dark match, presumably because he doesn't know what time the show actually starts.
But for fans in attendance at Tuesday night's SmackDown Live (myself included), Dillinger took a back seat for a major championship match.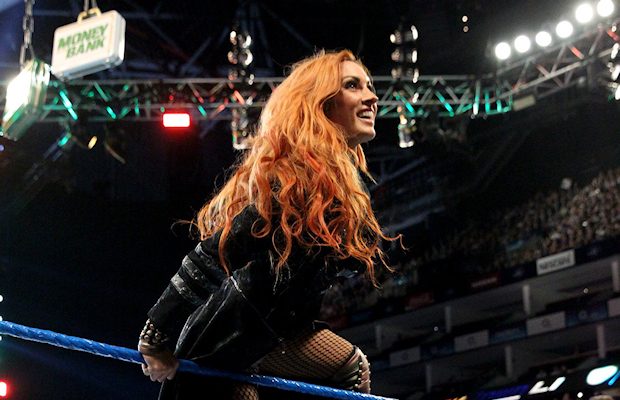 Instead, Carmella put her SmackDown Women's Championship on the line against Becky Lynch. Of course, Carmella would retain, though she didn't score a decisive victory, winning via a surprise roll-up.
This would make some sense if it was Asuka challenging Carmella, as she's currently scheduled to face her at Money in the Bank, and they could use the dark match to test the waters with their match plan. But putting Becky out there is an odd choice, and may have been more than a match to warm up the crowd.
NOTE: This next bit is entirely speculation on my part.
Becky Lynch is competing in the women's ladder match at Money in the Bank. She's one of the favorites to win, as securing the contract would drastically help her improve from a lackluster 2017. As mentioned, Carmella's second championship defense will come against Asuka at the same event. Maybe, just maybe, Lynch snags the briefcase, and Carmella retains over Asuka. Lynch could then go on to cash-in her contract on the night, or soon after, and become champion. Thus, she would be setting up a feud with herself and Carmella.
OR
Lynch doesn't win the briefcase, Carmella retains over Asuka, and Lynch simply becomes her next challenger.
I may be grasping at straws, but there must be a reason Becky was given a title shot before the show.
Do you think Becky Lynch will win at Money in the Bank? Let us know in the comments below or get in touch with us on Twitter.