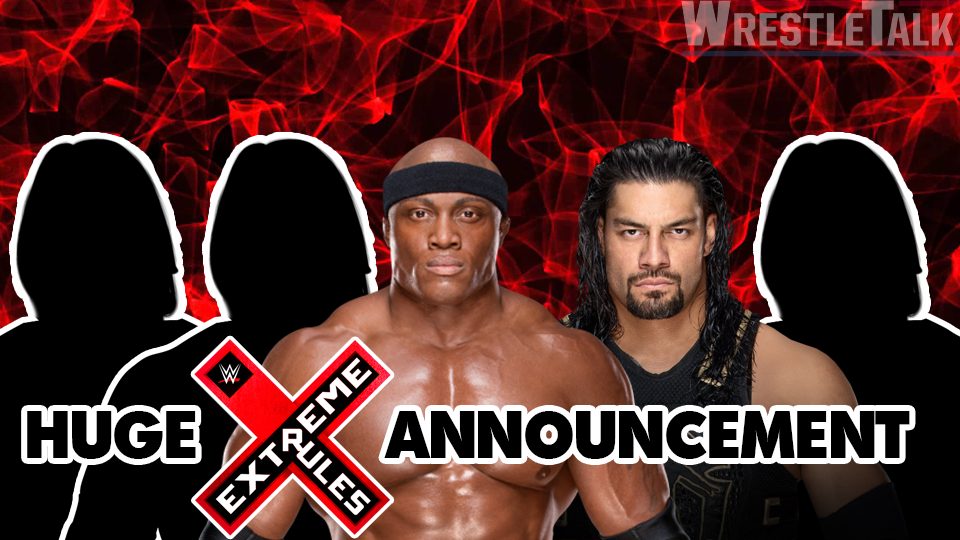 With Brock Lesnar slowly becoming a more rare sight than the colossal squid, WWE are having to think of new main events for pay-per-view events.
Actually, a colossal squid may be more over than Lesnar at this point, as fans are quite clearly tired of his lack of commitment to the company.
Extreme Rules 2018 is just under a month away, and plans look to me locked in place for the show's main event, unless they actually give the WWE Championship some more respect.
On the Raw after Money in the Bank, general manager Kurt Angle announced, as per the wishes of Stephanie McMahon, that a multi-person match would take place at Extreme Rules, and that the winner would go on to face Brock Lesnar at SummerSlam.
The first two announced entrants for the match were Roman Reigns and Bobby Lashley, who took it in turns to try and cut the worst promo possible during the announcement.
Finn Balor, Kevin Owens, Baron Corbin and the new Mr Money in the Bank, Braun Strowman all made cases for them to be involved in the match, and you would assume at least three of them will be.
Unfortunately for Raw, they have a pretty set in stone main event, so it tends to be a recycling of all the same people in their big matches.
Who else do you think should be in this match? Let us know in the comments and on Twitter here.