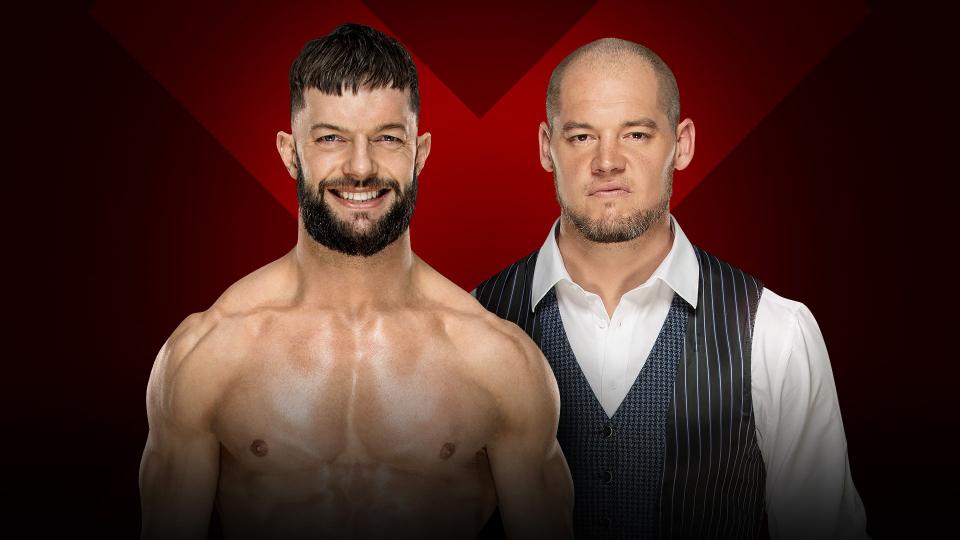 Earlier today WWE tweeted the following, announcing a new match for the upcoming WWE Extreme Rules 2018 event:
BREAKING: @catherinekelley has the scoop on the latest match announced for @WWE #ExtremeRules as @FinnBalor will go one-on-one with Constable @BaronCorbinWWE! pic.twitter.com/GoWpJkXav9

— WWE (@WWE) July 5, 2018
Finn Bálor and Constable Baron Corbin have been at each other's throats for the last few weeks.
On the June 25th edition of Raw, despite having their differences, the two were surprisingly partnered together to take on Braun Strowman and Kevin Owens in tag team action.
The pair spent the bout bickering and blind tagging each other, which eventually led to a brawl between the two and Owens and Strowman winning via count-out.
This past Monday, the Constable demanded an apology and blamed the 'Extraordinary Man Who Can Do Extra-Ordinary Things' for their loss.
When Bálor responded by jokingly insulting him, Corbin mocked the Irishman for his comparatively small stature and struck him with a blow to the face. Bálor did come out on top however when a Slingblade sent the 'Lone Wolf' packing.
To add fuel to the fire, the two have been at war on Twitter. We already documented most of this in a previous article, but here are a couple of the highlights:
That's as impressive to me as winning an over 40 church basketball league mvp award. It took you 10 years to get to the WWE, me I made a phone call. When i am done with you 205 will be waiting. You will fit in much better. https://t.co/j3RUvlm4mM

— mayor of jackpot city (@BaronCorbinWWE) July 4, 2018
It didn't take '10 years to get to WWE'
I was forging my own path on a 16 year journey learning from the best.
You said you made 1 phone call?
I didn't make any.. they called me! https://t.co/0mDYPlNajl

— Finn Bálor (@FinnBalor) July 4, 2018
What ever you have to tell yourself. I could have done what you did but i didn't have to. You could never do what I have done.

Here is some advice from the best, toughen up we have seen how easy you bruise and get hurt. #mrglass https://t.co/hVVZjEeemR

— mayor of jackpot city (@BaronCorbinWWE) July 4, 2018
Who's walking out of WWE Extreme Rules 2018 as the victor of this clash? Let us know in the comments below or on Twitter here. You can also join us on Discord to chat with Oli, Luke, the magazine team, the website writers and each other here!