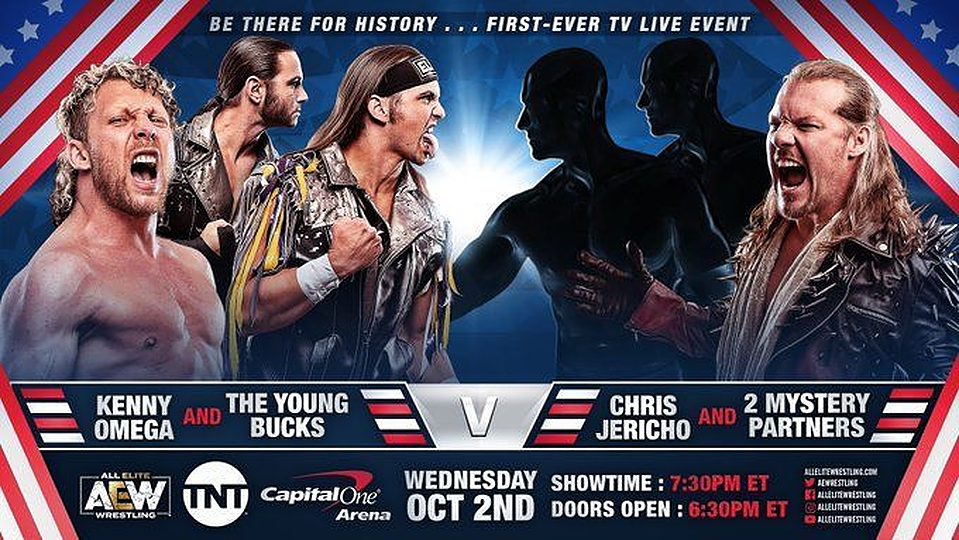 One of the main teases that AEW has announced to draw fans in to watch its debut on TNT is to have Chris Jericho take on Kenny Omega and the Young Bucks with two mystery tag partners.
Dozens of names have been speculated for the role, from Enzo & Cass to The Hardyz, but it seems that one tag team is standing out as front runners to team with Jericho.
LAX is without doubt one of the most gifted double acts in world wrestling, and to date has held titles all around the world with its variety of team members. The current pairing of Santana and Ortiz is one of the most talented of all time, and are reportedly the front runners to be Chris Jericho's mystery tag partners.
If not them, then PAC, who will face Kenny Omega at this weekend's All Out show, is also reportedly being considered to take one of the free spaces.
Writing in the Wrestling Observer Newsletter, Dave Meltzer said:
"Pac was heavily speculated to be one of Chris Jericho's mystery partners for the first TV show in a six-man tag against Omega & The Young Bucks, but LAX has also been speculated on for that role."
LAX recently announced that they were done with Impact Wrestling, and although there is rumor they may have re-signed, it certainly leaves the door open to AEW, a promotion very keen on making their tag division as strong as possible.