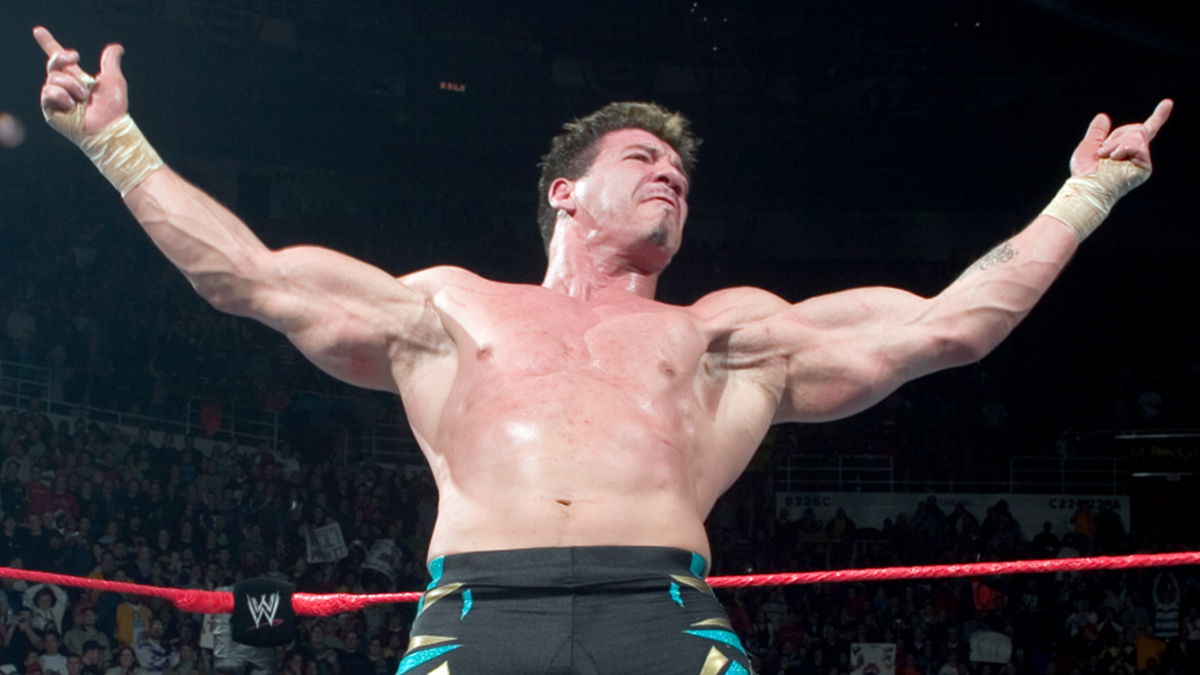 A huge NJPW star has discussed his move set, revealing that WWE legend Eddie Guerrero inspired his iconic finisher.
The ace of New Japan Pro Wrestling, Hiroshi Tanahashi has won many major matches with his top-rope splash. Dubbed the High Fly Flow, Tanahashi has now revealed that he was inspired by Eddie Guerrero's version of the move.
In the latest edition of NJPW Ace's High, Tanahashi discussed the psychology behind his signature move. Explaining that it can be hit on anybody, the former IWGP Heavyweight Champion compared the High Fly Flow to Shawn Michaels' Sweet Chin Music.
When he was asked who inspired the move, Tanahashi named Eddie Guerrero, explaining that the Latino star's signature was his reference.
Here are the full quotes:
"I think you should be able to use your finish on anyone, any size. If I can get someone to the mat, I can hit someone with a High Fly Flow. Just like Sweet Chin Music was a knockout shot for Shawn Michaels.

(When asked who he used as reference for the move) "Eddie Guerrero was the biggest influence for me. Just how beautiful that form was. Him using that move to beat Brock lesnar definitely left a lasting impression. "
Tanahashi went on to note that he didn't give much thought to the move's name, but "High Fly Flow" refers to the feeling of reaching the climax of the match.
Eddie Guerrero famously won the WWE Championship from Brock Lesnar at No Way Out 2004. Guerrero's performance was inspirational to many, including NJPW's Tanahashi.
At Wrestling Dontaku, Tanahashi is set to defend his NEVER Openweight Championship against Jay White. Another match on the card has had an intriguing stipulation added, that will affect the future of the IWGP Tag Team Championship.
What are your thoughts on the above story? Let us know in the comments on Twitter or Facebook.