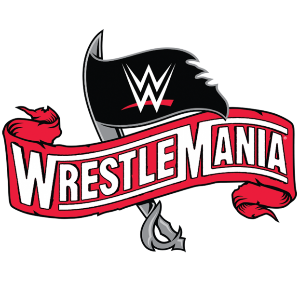 In the opening match of Night 2 of WrestleMania, Charlotte Flair and Rhea Ripley put on a great title fight. I use the word fight because that is what it felt like from the opening bell.
Baszler versus Lynch was supposed to be a blood feud. However, Ripley and Flair felt more like the blood feud.
ALL the limbs are fair game for #TheQueen. ?@MsCharlotteWWE #WrestleMania pic.twitter.com/kodM5JjHNc

— WWE WrestleMania (@WrestleMania) April 5, 2020
Ripley spent the majority of the match selling her leg. Flair worked it over. The two went back and forth.
However, in the end, Charlotte Flair made Ripley tap to the Figure 8.  Ripley put up a good showing, but Flair is now the NXT Women's Champion.
Does this mean we'll see Flair back in NXT? It looks like for the short term, she'll be appearing on Wednesday nights. Well, if there is a show on Wednesday nights after this week.
?????????????????????????????????#WrestleMania @MsCharlotteWWE pic.twitter.com/ycsWPBGiJ7

— WWE WrestleMania (@WrestleMania) April 5, 2020
This was a very short title run for Ripley. Hopefully, she'll get the title back fairly quickly, but this is WWE and you never know when they will change gears and change their opinion of someone.
One thing is for sure, Vince seems to love him some Charlotte Flair. She sure wins when nobody really thinks she should.
Let us know if you thought Flair winning was the right call on Twitter.