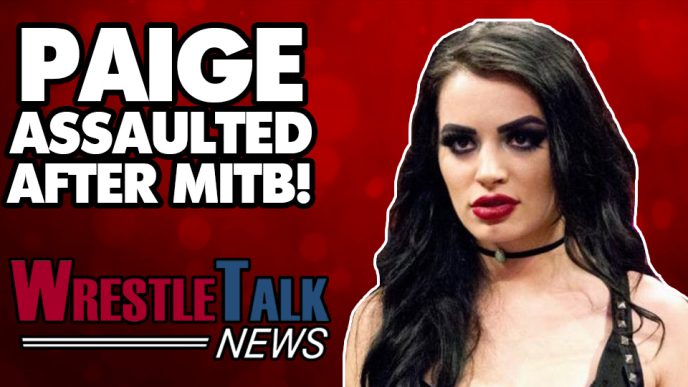 For more essential WrestleTalk News Updates and video content and to join our PULL TRICKS FOR SIX (Hundred Thousand Subscribers) please SUBSCRIBE to our YouTube channel HERE
A Wild Undertaker Appears!
At a show in Austin Texas, rapper Post Malone had a very special guest arrive… and chokeslam him before he went on stage.
Credit WrestleNews Daily.
Yes, the Deadman has risen and is taking out hip hop artists. At least he'll have some nice rhyming couplets for his tombstone.
Also, Taker was clearly out to make sure the John Cena wasn't the only thing he squashed this year, as he appeared on stage to smash up some guitars with Malone.
To which Malone told the crowd 'Everybody give it up for the f****** undertaker in this bitch'. My thoughts exactly.