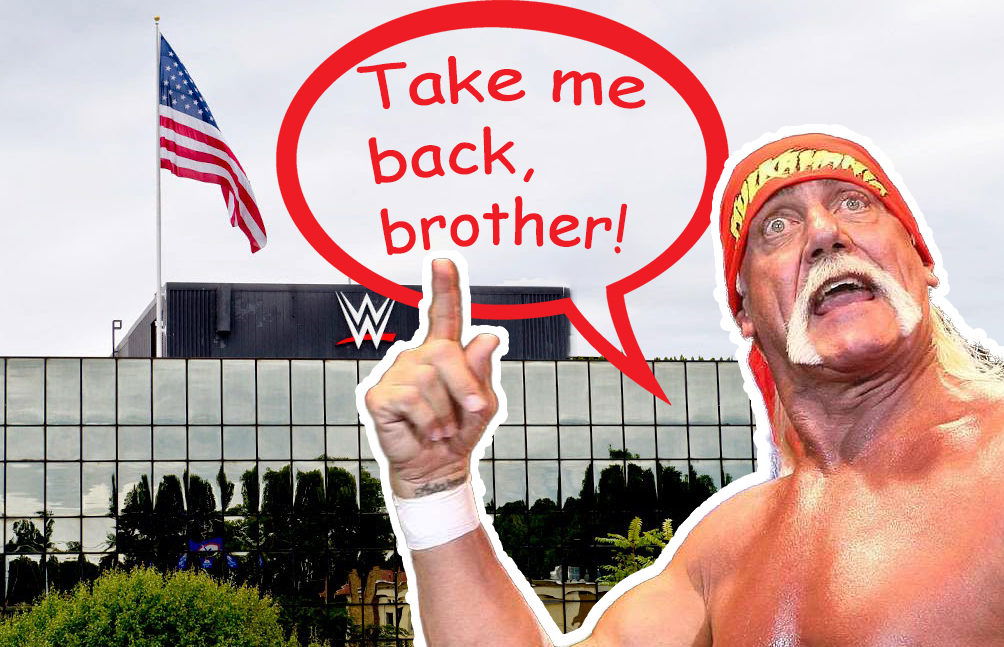 Hulk Hogan has been talking to the press again, which means yet more increasingly desperate, puppy-eyed pleading in the direction of WWE.
Speaking to TMZ, Hogan once again talked about wanting a return to the promotion that fired him almost three years ago:
"A lot of the wrestlers I stay in contact with, I have a lot of friends up there. A lot of people in the office, they all know who I am. For me, I'd love to change that last story that was told with the Hulk Hogan career. I'd love to get back in the fold, get back on the inside and correct a lot of stuff. It has to be the perfect timing for both sides. We're all on good terms, we're all working towards the same goal. Hopefully, I'll be able to be back with my wrestling family some day soon."
Hogan has repeatedly expressed his desire to return to WWE, but the promotion's stance has always remained stoic and unchanged.
A few weeks ago when Hogan talked about coming back at Raw 25, WWE were so irked by the persistent questions regarding 'the Hulkster' that they were moved to make a statement when pressed by The Washington Post:
"At this time, WWE remains committed to its decision."
As potential options for WWE bringing Hogan back come and go (WrestleMania in Florida, Raw 25, etc), it seems like a return is becoming ever more unlikely to actually happen.
What do you think? Should WWE bring Hogan back into the fold? Comment below.