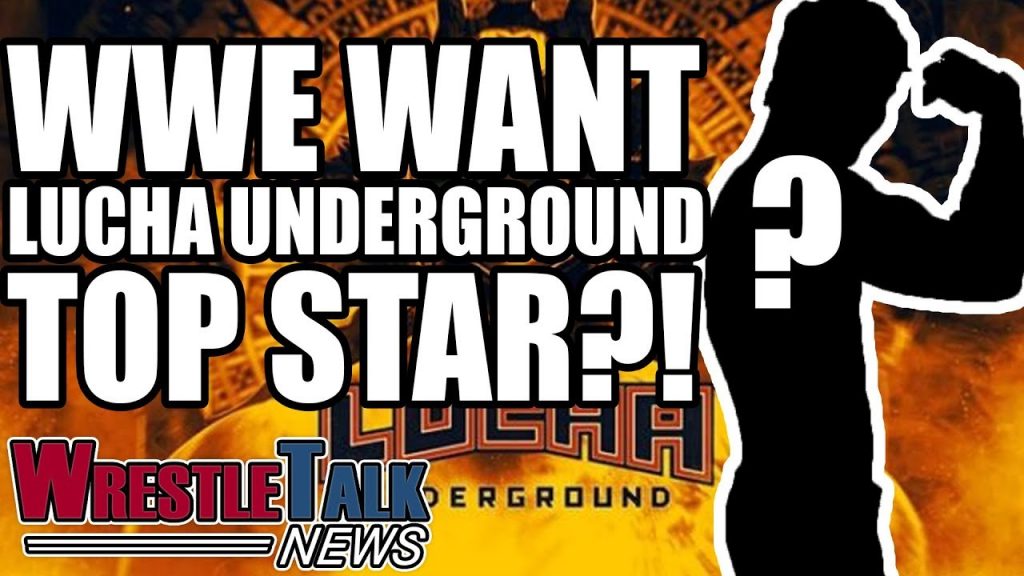 WWE Want Angélico?
Over the past few weeks several names have been reported to be on the radar of WWE. It had been rumoured that current Evolve Champion Matt Riddle is set to join the company over Summerslam weekend – which appears to be true – and it was reported last week that WWE have interest in current IWGP United States Champion Juice Robinson. Although going by his sweary promo after the G1 Special from San Francisco, Juice has little desire to go back and be CJ Parker again – no not that one.
But according to Dave Meltzer, there's a new name on WWE's radar in former Lucha Underground Trios Champion Angélico. Meltzer reports in the Wrestling Observer Newsletter that there has always been interest in Angélico by WWE, but his contract with Lucha Underground has meant nothing could ever move forward. However Angélico announced in April via Twitter that he's now left Lucha Underground, which means interest from WWE has once again picked up in the South African wrestler.
And if there is some interest in Angélico, maybe he could join one of the most iconic factions in wrestling's history.
Hulk Hogan Teases nWo Return?
Hulk Hogan made his somewhat controversial return to WWE on the night of Extreme Rules a few weeks ago, but there have been no rumours or word on a potential on-screen role for him. In fact many believe that Hogan will simply just be a brand ambassador for the company, similar to a lot of wrestlers under their "Legends Contracts". But as the old saying goes, if creative has nothing for you – just start teasing storylines on Twitter and hope something becomes of it. At least I think that's how the saying goes anyway.
In a new Twitter video, The Hulkster was talking about a nice time he had at a sushi restaurant in Miami when all of a sudden… 
let me tell something brother, we had some great sushi in Miami and you know I had to shoutout my hulkamaniac bartender. I really have to get this phone checked. HH pic.twitter.com/lsihuzD321

— Hulk Hogan (@HulkHogan) August 1, 2018
If any of our younger viewers are wondering just what that awesome music was, this is a tease of Hogan's old WCW faction, New World Order – which he formed with Kevin Nash and Scott Hall back in 1996. The group catapulted WCW above the WWF throughout 1997, and even jumped over to WWE in 2002 after WCW closed its doors. Are the nWo coming back to WWE, or is it just Hogan being Hogan?
Well according to TicketDrew, it's very much the latter:
I'v been asked a couple times if I think the nWo is coming back with Hogan/Hall/Nash. No, I don't think they will have another run on the roster as active wrestlers BUT you might see them on the network or a one off sometime soon.

— ?️ndrew ?️aydala (@AndrewBaydala) August 1, 2018
Raw And Smackdown Live Ratings
Not that WWE really need the nostalgia buzz, as thanks to Brock Lesnar and Ronda Rousey returning to Raw this week the ratings were the best they've been since WrestleMania. In fact it was the highest rated show on cable, pulling in 2.9 million viewers. But more importantly are your ratings. Oli Davis thought the show was high AvRAWge, and 56% of you agreed with 21% thinking the show was poor. Smackdown Live was also up in their ratings by 3% – pulling in 2.4 million viewers. But what did you think? I thought the show was a high Smack Bang in the Middle and 36% agreed with me, while 50% thought the show was slightly better with SmackTastic.