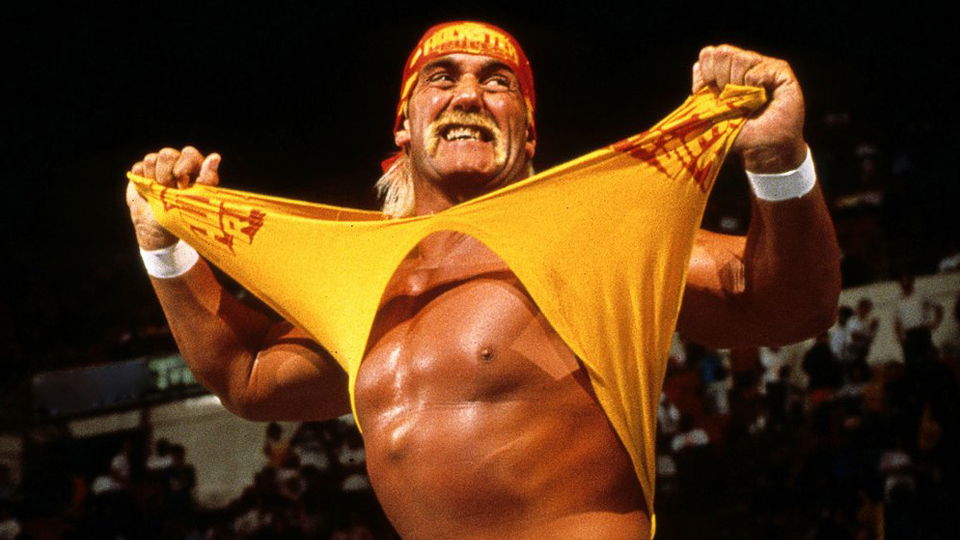 After Hulk Hogan's rocky backstage return to WWE several months ago it was only a matter of time before he set foot inside a WWE ring again.
It seems the time and place will be November 2 in Saudi Arabia at Crown Jewel, at least if this tweet by Saudi Sports Authority chairman Turki Al-Sheikh is anything to go by.
وش كأس العالم اللي ما أحد يحكي عنه ذا؟ pic.twitter.com/xnlEho2OFI

— TURKI ALALSHIKH (@Turki_alalshikh) September 24, 2018
Loosely translated, the text seems to read: "What is this World Cup that nobody is talking about?" with a picture of Hulk Hogan from the early 1990s. Quite what Al-Sheikh means by that is unclear.
https://www.youtube.com/watch?v=juoeDSjb4Y8&t=157s
Bigger than WrestleMania
Regardless of the odd message, the fact remains that the Saudi authorities have paid huge money for the WWE partnership, enough to convince Shawn Michaels to go back on his retirement vow and lace up his boots again.
According to Dave Meltzer of The Wrestling Observer, the Saudi shows are now worth more to WWE than WrestleMania, making them the most important events (at least financially) on the calendar.
Thus it is not inconceivable that WWE will give away Hogan's big return on the same show as Michaels comes out of retirement.
Will Hogan wrestle at the show?
According to WWE sources, Hogan is scheduled to be at the event, though in what capacity remains to be seen. He will (almost certainly) not be cleared to wrestle, though stranger things have happened.
If enough money is thrown Hogan's and WWE's way then who is to say what is possible? It is not completely out of the question.
Do you think Hulk Hogan will wrestle at Crown Jewel? If she does, who should he face? Let us know!