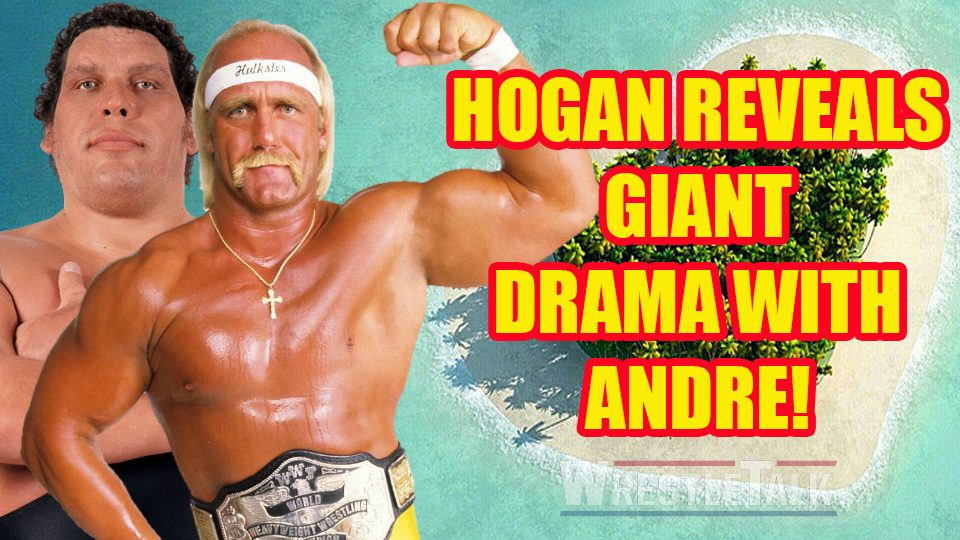 In 1987, Hulkamania was at its peak and in Andre the Giant, Hulk Hogan had found a perfect foil. Their battle transpired at Wrestlemania III in a match now considered a classic in WWE history.
It was perhaps lacking in in-ring excellence when compared to matches of today; but the bout made up for it with story and electricity. Andre turned on his long-time best friend Hulk Hogan, citing the lack of championship opportunities gifted to him and constant overshadowing by the 'Immortal One'. The French native had been an undefeated fan favorite his whole career. So when he ripped Hulk Hogan's shirt and sided with the nefarious Bobby Heenan, the wrestling world was in shock.
The match wasn't always certain to be so highly regarded though. At the time, Andre's health was deteriorating fast which made him more difficult than usual to deal with backstage. The 'Hulkster' recently revealed to Sports Illustrated Extra Mustard how difficult it really was:
"I'd been on Andre's bad side before, and I did not want Andre to know I wrote a bunch of notes about the match because that went against everything Andre believed in. That went against our art form. I wrote it down to give Vince an idea of what we'd do; we argue, he throws a punch, I block it, hit him with two, go for the slam, then he slams me once, slams me twice, stands on my back, and I'm thinking, 'Holy s—, he's doing exactly what I wrote down.' It really caught me off-guard.

The only thing I told Vince was, 'Brother, I can write this match out.' I don't normally do it, because it's normally all instinct. I listen to the crowd, I listen with my heart, and I listen to what the people want. I never talk about the match like a lot of these guys do, because sometimes when they talk about the match, it doesn't work but they keep doing what they talked about. I said to Vince, 'I wrote this down simply to give you a base if you need to talk with Andre about anything. But if you show him what I wrote down, I'm dead.' If Vince had showed Andre that I wrote the match out, he was going to have a red-and-yellow blood spot in the middle of the ring."
WrestleMania matches planned out months in advance aren't uncommon, but the real backstage drama is almost as interesting as the storyline itself. It's almost a miracle the clash was a success considering the egos of both men involved and Andre's worsening Gigantism disorder.
Are you a fan of the Andre the Giant/Hulk Hogan match? Let us know down in the comments section below, on Twitter here and on Discord where you can chat with all your favorite writers.