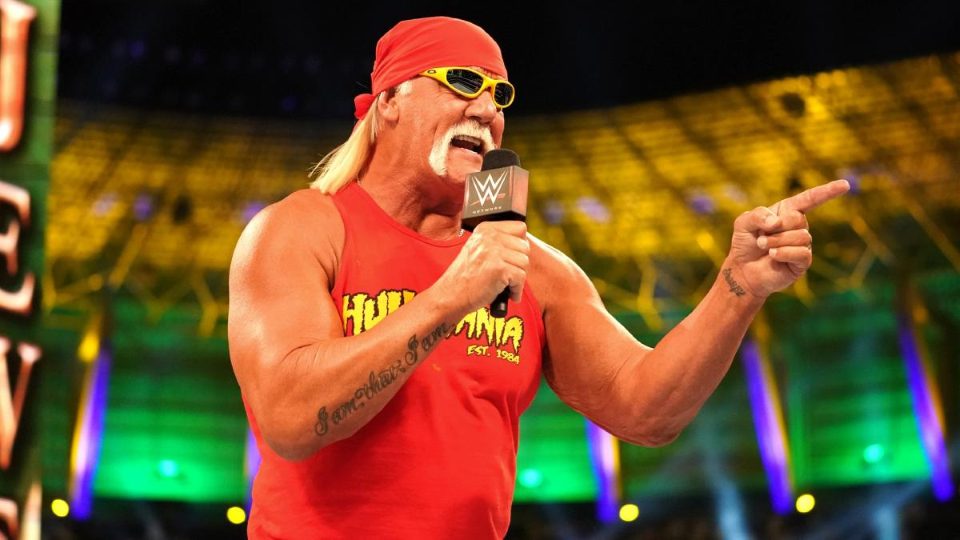 During the last WWE show in Saudi Arabia in October 2019, a five-man team led by Hulk Hogan defeated a five-man squad led by fellow former wrestling legend Ric Flair.
It has now been reported that the WWE Hall of Famer Hulk Hogan is set to return to WWE TV at the next Saudi Arabia show on February 27.
PWInsider is reporting that Hulk Hogan, who is set to be inducted into the Hall of Famer for the second time in 2020 as part of the nWo, will be part of the 02/27 WWE show in Saudi Arabia:
"WWE Hall of Famer Hulk Hogan is slated to be part of the Thursday 2/27 WWE Super Showdown in Saudi Arabia, PWInsider.com has confirmed. "
The site is not reporting in what capacity WWE wants The Hulkster to be involved in next month's show, so make sure you stay tuned to WrestleTalk.com for the latest on that.
Along with Hulk Hogan it is widely expected that The Undertaker will return to WWE for a match at the Saudi Arabia show. However, it has been reported that he is in discussions with WWE about whether he will appear at WrestleMania.