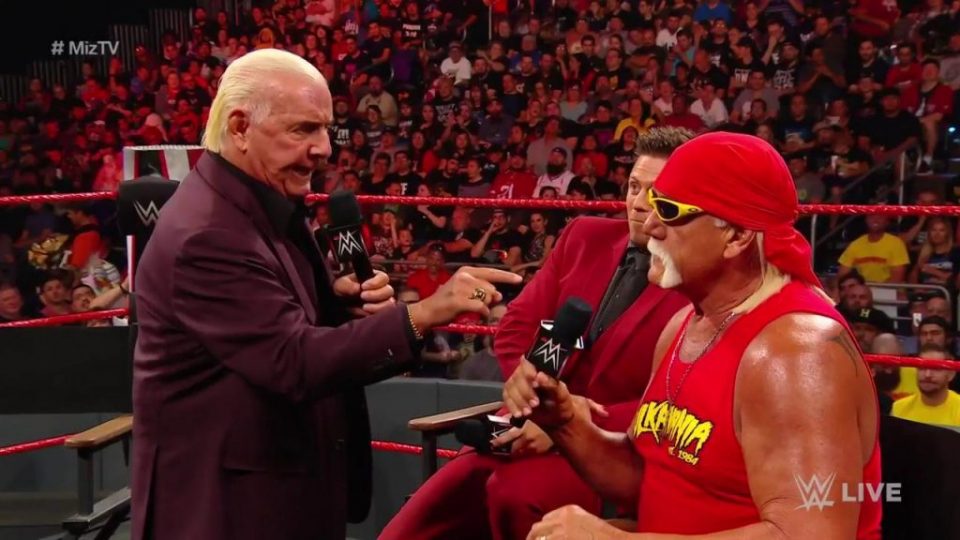 With Hulk Hogan's history, I was perhaps see why you thought the headline meant something else, but I promise I just mean fighting. Nothing else.
This past week on Raw, Flair and Hogan went face to face, and it looked for a terrifying second that they were about to starting fighting, but to the relief of everyone, they didn't.
But Hulk Hogan still seems to have violent ideas on his mind. Taking to Twitter, he has threatened to add himself to the Team Hogan vs Team Flair match at Crown Jewel in Saudi Arabia on October 31.
I can guarantee I will get my hands on Flair one more time at Crown Jewel even if I have to make it a 6 on 6 match brother,by the way I still have one more leg drop left in me brother HH #Ricflair #WWERaw #Crownjewel pic.twitter.com/HnZCJbfILF

— Hulk Hogan (@HulkHogan) October 2, 2019
On behalf of everyone in the world, please don't even think of doing this WWE. No-one wants to see a 66-year-old and a 70-year-old try and fight each other in the heat of Saudi Arabia. They might actually die.
Anyway, I need to go away and try and think of happier things for a while.