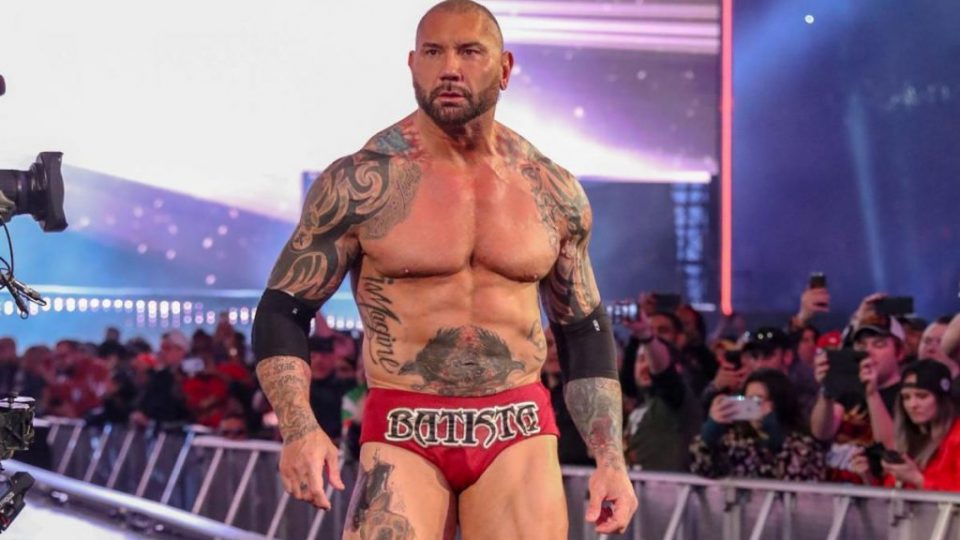 Batista is very determined to never wrestle again.
The Guardians Of The Galaxy star wrestled what was said to be the final match of his career when he lost to Triple H at WrestleMania 35 and he says that will be the last match he ever has.
Speaking to Chris Van Vliet, Batista says that his retirement match was not another wrestling retirement that gets reneged upon but the real deal.
"This is the real wrestling retirement. I am done. My in-ring career is over."
In other words, don't expect Batista to do a Shawn Michaels or Bill Goldberg and return to the ring for a big payday on a Saudi Arabia show in the future.
Nor should we expect to see him turn up in AEW, New Japan or anywhere else:
"I will not have another match. I will go broke before I have another wresting match and I will not go and wrestle for another promotion. It's not going to happen."
https://www.youtube.com/watch?v=FRZpsRnTlgM
However, while the Hollywood star says he will never wrestler again – and we believe him – he has not ruled out being involved with WWE in some capacity in the future:
"I would love to go back on the show because I love the company and I believe in the product. So I would go back onto the show and if they ask me to go into the Hall Of Fame I will."
Given his recent comments about the state of WWE's creative process, maybe The Animal will return as a writer once he gets bored making movies.
Thanks to Wrestling Inc. for the transcription