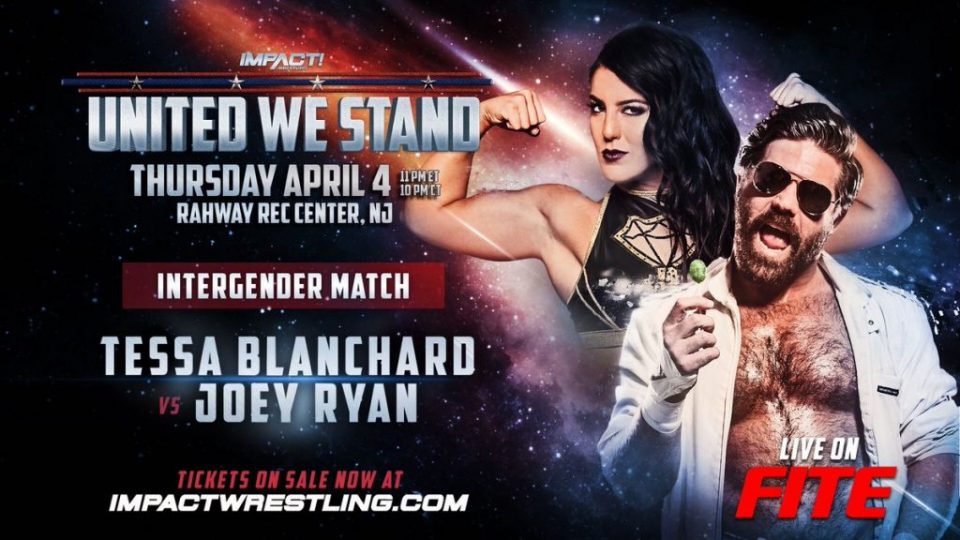 Eli Drake has been removed from his announced Impact United We Stand intergender match against Tessa Blanchard and replaced with Joey Ryan.
When the match was announced in February, Drake made his feelings on the bout and intergender wrestling perfectly clear with a controversial tweet:
https://twitter.com/TheEliDrake/status/1099044040924753920?ref_src=twsrc%5Etfw%7Ctwcamp%5Etweetembed%7Ctwterm%5E1099044040924753920&ref_url=https%3A%2F%2Fwww.fightful.com%2Fwrestling%2Fjoey-ryan-replaces-eli-drake-against-tessa-blanchard-impact-united-we-stand
It was believed that Drake's response was an angle designed to build the match, but it seems that is not the case. Impact quickly pulled the match from its advertising on its website and have now confirmed the new match via Twitter:
BREAKING: A major Intergender match is set for United We Stand on April 4th in New Jersey! @Tess_Blanchard will face @JoeyRyanOnline!

TICKETS: https://t.co/LEQehGKYjX @FiteTV: https://t.co/INd9tDxV3z pic.twitter.com/qjXd9b6Kjq

— IMPACT (@IMPACTWRESTLING) March 11, 2019
It will be Ryan's first Impact match in six years, not including a joint-show with Next Generation Wrestling that he appeared on in August, where he ironically enough lost to Drake.
Both Ryan and Blanchard have competed in several intergender matches over the years and have met previously in mixed tag action but never in a one-on-one bout.
It is unclear what Drake will now be doing on the show, if anything, of if there will be any consequences for his public insubordination.
IMPACT United We Stand is scheduled for Apr. 4 in New Jersey.