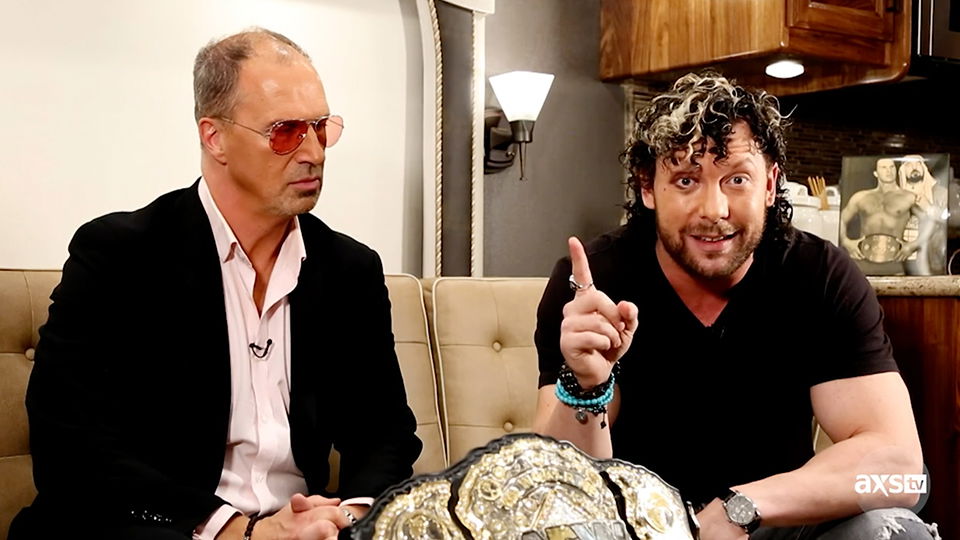 Former X Division Champion Chris Bey has made it clear that he'll wrestle Kenny Omega, or any other AEW star, representing IMPACT Wrestling.
AEW and IMPACT Wrestling appear to be rivals, with Kenny Omega frequently appearing on IMPACT, and AEW President Tony Khan taking shots at the other US promotion.
Khan has invited anybody from the IMPACT Wrestling roster to come to AEW Dynamite. If his word is anything to go by, it shouldn't be long until we see Chris Bey in an AEW ring.
In an interview with Sports Illustrated, Bey notes that he'd be eager to fly the IMPACT Wrestling flag against any AEW invaders, saying:
"If we wrestle, I'll be wearing the IMPACT flag when we do. I'll test my skills against anyone from AEW. They can all learn a lesson from me in the art of finesse."
Bey made his IMPACT Wrestling debut in 2018, teaming with Mike Sydal. The one-time X Division Champion talked about his gratitude to the promotion for giving him the chance to work with some of the best in the business.
Stating that these opportunities helped him grow as a performer, Bey explained:
"I have been given a chance in IMPACT to work with the best. I want to be the best, so that means I have to constantly evolve. I love what I do, so when I get into the ring with guys like Willie Mack, Eddie Edwards, Rohit or TJP, I'm also learning from their style. They're teaching me how to grow as a performer.

I want to keep growing. I don't think I'm the best in the world, but right now, I'm the best version of myself. I have the ability to be better tomorrow, and then better than that the day after. Over time, I want people to think of Chris Bey when they think of wrestling."
In an industry where everybody is looking to advance, hearing Bey speak with so much loyalty about the promotion which helped him grow is refreshing.
Kenny Omega will compete in six man action at IMPACT Hard to Kill. Bey will also be wrestling at this show, looking to recapture his X Division Championship in a Triple Threat match.
What are your thoughts on the above story? Let us know in the comments on Twitter or Facebook.