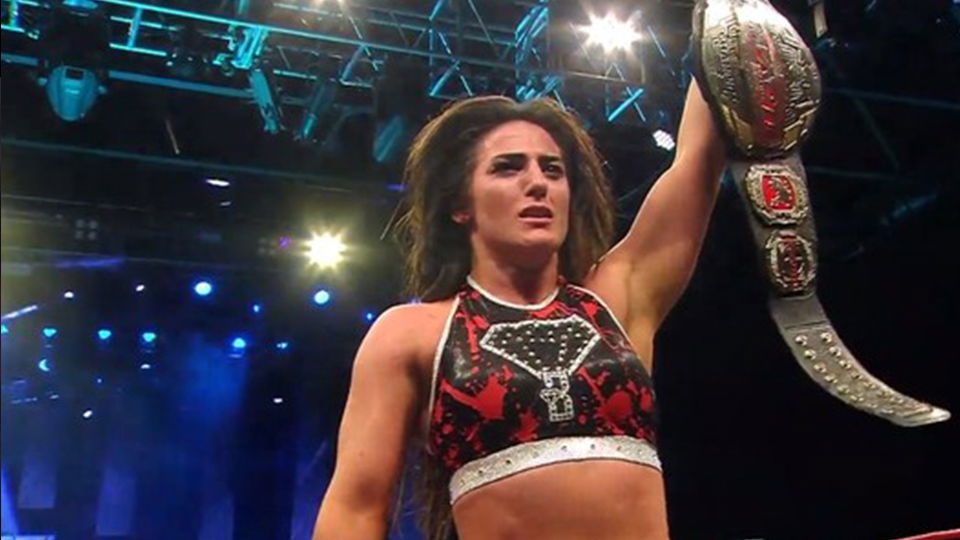 IMPACT was one of the last wrestling organizations to swap to wrestling in front of empty arenas. They are now working on trying to tape Rebellion.
However, there is a major problem and it's not finding a place to host the event. They actually have been taping at Booker T's gym.
This is actually quite the surprise because Booker T is working for WWE. However, according to the Wrestling Observer Newsletter, IMPACT isn't currently on WWE's enemy list.
"…because Impact has fallen so far, it is AEW, and not Impact, on the WWE's enemy list."
So, if it's not finding a place to have the event, what is the problem. Well, it's really hard to have a World Title match without the World Champion.
It is also being reported that Tessa Blanchard has no plans on leaving the state of California during the Coronavirus outbreak.  Blanchard is the current IMPACT Champion.
The plan was to have a triple threat match between Michael Elgin vs. Eddie Edwards vs. Tessa Blanchard.
Another challenge is the fact that IMPACT is now a Canadian company. It's main leaders, Ed Nordholm, Don Callis, and Scott D'amore, are all Canadian.
However, Scott D'Amore is said to be in the country and running things.  Creating television is a must-have for IMPACT. One of the biggest revenue streams in IMPACT and keeping the company going is their television deal with India.
Stay tuned to WrestleTalk for more on this story.