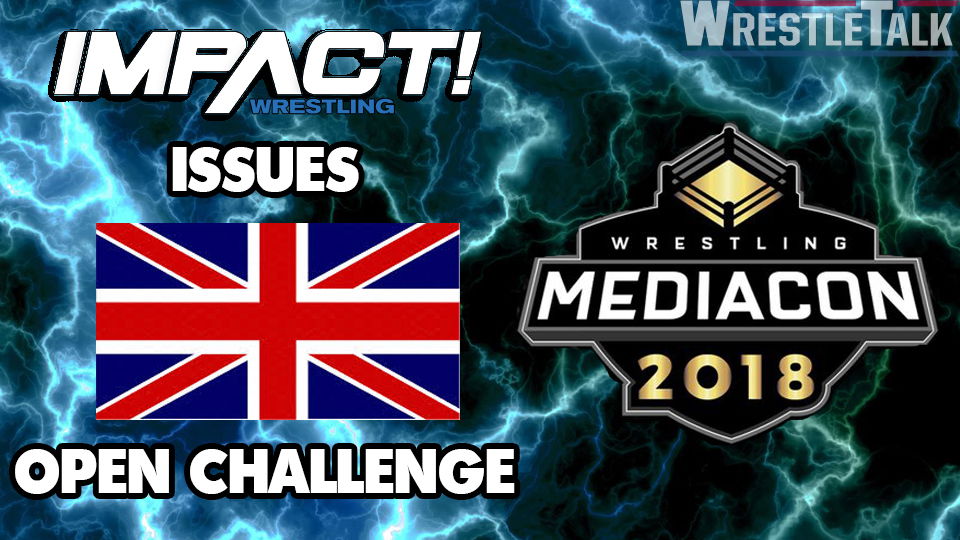 To celebrate Wrestling Mediacon coming to the UK in September 2018, IMPACT Wrestling has issued an open challenge to all UK wrestling promotions to face them in an inter-promotional series of matches at the two-day event.
IMPACT Wrestling's President, Ed Nordholm, made the announcement today (May 24), just a day before tickets for Impact's return to the UK go on sale.
IMPACT will put on a full show on Sunday, September 9, and it seems they are looking for some home grown competition to face off against.
"Since we last came to the UK almost three years ago, we have seen how much the UK wrestling scene has evolved," said Nordholm.
"We are excited to return to the UK to demonstrate that IMPACT Wrestling has the best talent anywhere in the world, so we're issuing an open challenge to any UK promotion to bring their best wrestlers to face the very best from IMPACT Wrestling on September 9 in Manchester."
The organisers of Wrestling MediaCon 2018 expressed their excitement at the prospect of some of the best UK talent facing off against IMPACT stars.
"There are many fantastic UK promotions out there and we are expecting a lot of interest in this challenge from IMPACT Wrestling," said a Wrestling MediaCon spokesman.
"We are committed to finding the best possible competition for the stars of IMPACT Wrestling in order to showcase the UK wrestling scene in the best possible light."
Any UK promotions interested in accepting the challenge should send an email to Wrestling MediaCon at info@wrestlingmediacon.com
As well as IMPACT, Revolution Pro Wrestling will be taping a two day tournament during the weekend. Tickets for this show are available at www.ringsideworld.co.uk
Wrestling MediaCon, which takes place on September 8 and 9 at the Bowlers Exhibition Centre in Manchester, England, is the largest convention of its kind to ever hit the shores of the UK. Tickets are available at www.wrestlingmediacon.com
Wrestling MediaCon will bring together some of the biggest names in pro wrestling and wrestling media for a weekend of pro-wrestling action.
Fans will have the chance to watch wrestling, meet the stars, take part in panel interviews and much more.
Names appearing at the event include Dave Meltzer, Sean Waltman, Cultaholic, and of course WrestleTalk's very own Oli Davis and Luke Owen.