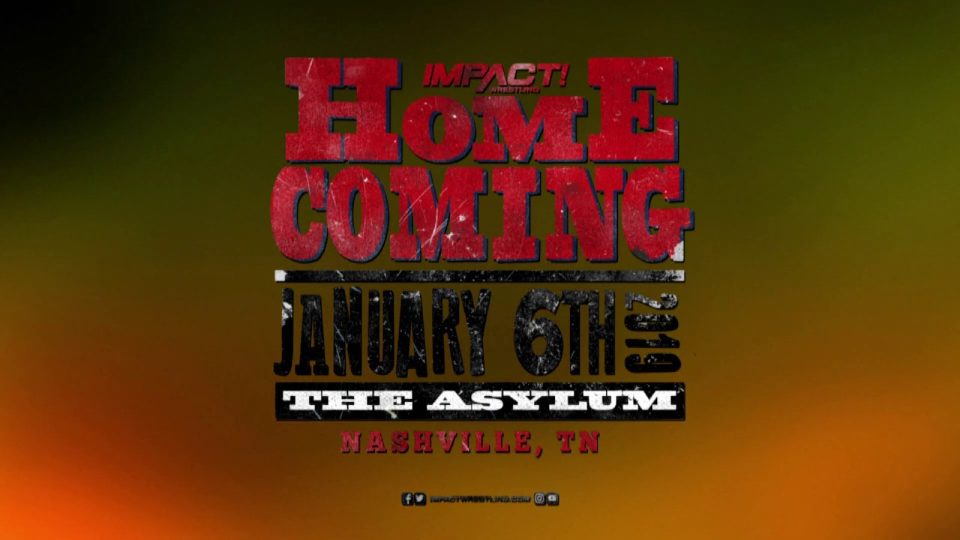 Impact Wrestling just held its biggest annual pay-per-view event in Bound for Glory 2018. While the show was newsworthy for much of what took place inside the Melrose Ballroom in New York – including its controversial ending – the date and location of the first Impact pay-per-view of 2019 was announced.
The show will be called Homecoming, and will emanate from the Tennessee State Fairground Sports Arena on January 6, 2019. Impact, known of course in the early days as TNA, held most of its major shows in this venue for the first couple of years of the promotion's inception. The name Homecoming is a nod to that fact. The arena even earned the nickname of the 'TNA Asylum.'
Considering how well received the last couple of pay-per-view shows have been, and the continuing improvement made throughout 2018 under the leadership of Don Callis and Scott D'Amore, Impact will look to continue the trend, and get 2019 off to a great start, as Homecoming comes our way on January 6.
What are your thoughts on Impact Wrestling newest pay-per-view? Let us know on Twitter, Discord, or in the comments below!