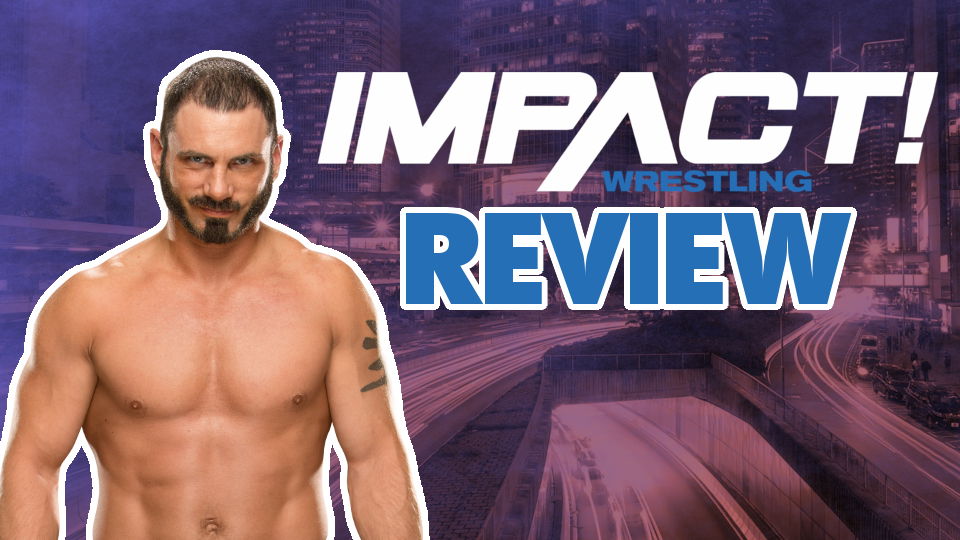 Normally these reviews are done in the order of the show, but there was a late announcement to the card for last nights episode that really needs to sit front and center for this review. Just a couple of hours after we posted our preview for Impact's show, they added something to the list of things we could expect to see – and did they deliver or what?
TONIGHT at 8pm ET on @PopTV/@fightnet – we go through the FULL story that led to our new Redemption main event and we hear from @AustinAries about everything that went down at Wrestlecon. #IMPACTonPop pic.twitter.com/0o8Azdosw1

— IMPACT (@IMPACTWRESTLING) April 12, 2018
Road to Redemption
Before anything else, I have to congratulate Impact on dealing with this situation so well. I'm sure they had the episode all but completed weeks ago, and Alberto El Patron had to go and throw a spanner in the works. It's all worked out for the best to be honest because the main event for Redemption has gone from being a match I don't care about at all, to a match I'm really excited for.
At the Lucha Underground vs. Impact Wrestling show last week, which Alberto El Patron 'no-showed', Pentagon Jr. came out victorious in a preview of what we can expect in the newly announced Redemption triple threat. The setup for this match is brilliant, and a stroke of genius by the Impact creative team. Austin Aries has come out looking great, a humble face rather than the over-confident character he had been portraying. The fact that Aries openly offered a championship opportunity to Fenix and Pentagon Jr. after losing a match really fleshes out his character, plus it adds some real depth to the story of the match –  there are actual stakes, something that has been missing in Impact's championship matches of late.
They promised us a "full story" of how we got our new main event, and I certainly wasn't expecting anything in this level of detail given the short notice.
We are used to promotions completely forgetting about people when they leave – removing them from the stories and history books entirely. Impact took a different approach, with Aries calling out El Patron for 'no-showing' the event this weekend.
The whole package was excellent and really set the stage for the new main event at Redemption. They didn't allocate it too much time either like they had last week, it was perfectly designed to get the message they wanted across.
With this segment out of the way, let's get on with the rest of the show.