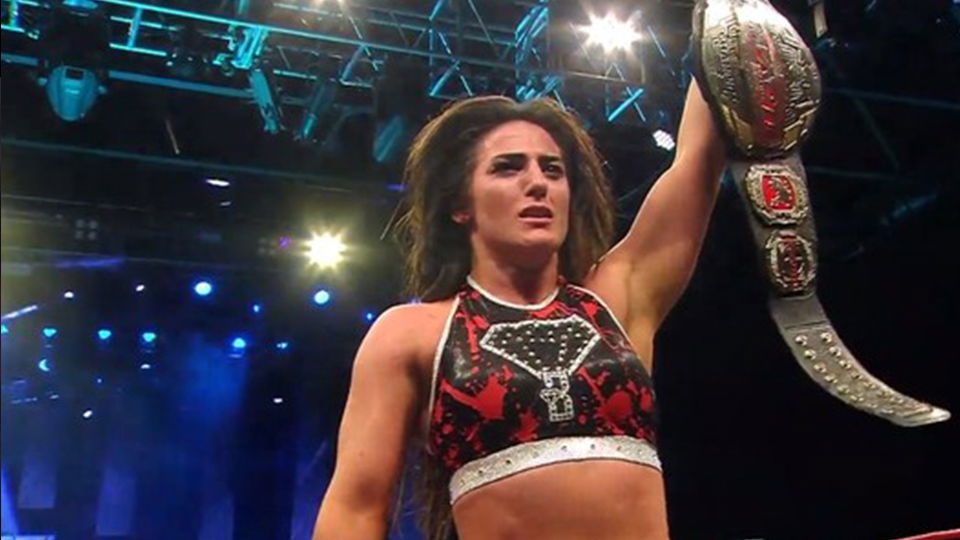 IMPACT Wrestling has been unable to present its World Champion on its shows under the quarantine. Tessa Blanchard reportedly lives in Tijuana, Mexico with her significant other Daga.
As such, she has not been able to appear at IMPACT Wrestling's television tapings since COVID-19 has shut down the US Borders. IMPACT has made do with reintroducing the TNA Championship currently held by Moose.
However, you can only go so long without the biggest title on your brand. Well, unless it's held by Brock Lesnar, then the champ can just show up whenever he wants.
Tonight, IMPACT announced it would be making a major announcement on the next episode of IMPACT on AXS:
An all new @IMPACTWRESTLING goes down this Tuesday at 8 p.m. ET on @fightnet!

Future of IMPACT World Championship@ShamrockKen vs. @TheSamiCallihan vs. @MichaelElgin25 @JordynneGrace vs. @TheTayaValkyrie
Arrival of @DeonnaPurrazzo pic.twitter.com/btqrheUaWN

— Fight Network (@fightnet) June 5, 2020
Ace Austin recently won the number 1 contender's tournament to win a shot at the IMPACT World Championship. The announcement could be they are taking the title away from Blanchard. This would be a very unfortunate way for Tessa's title reign to end.
On the flip side, it could be that Tessa Blanchard has found a way back into the country and they are going to announce when she is able to wrestle again.
Also announced on the show is Taya vs. Jordynne Grace, Ken Shamrock vs. Sami Callihan vs. Michael Elgin, and the arrival of Deonna Purrazzo.