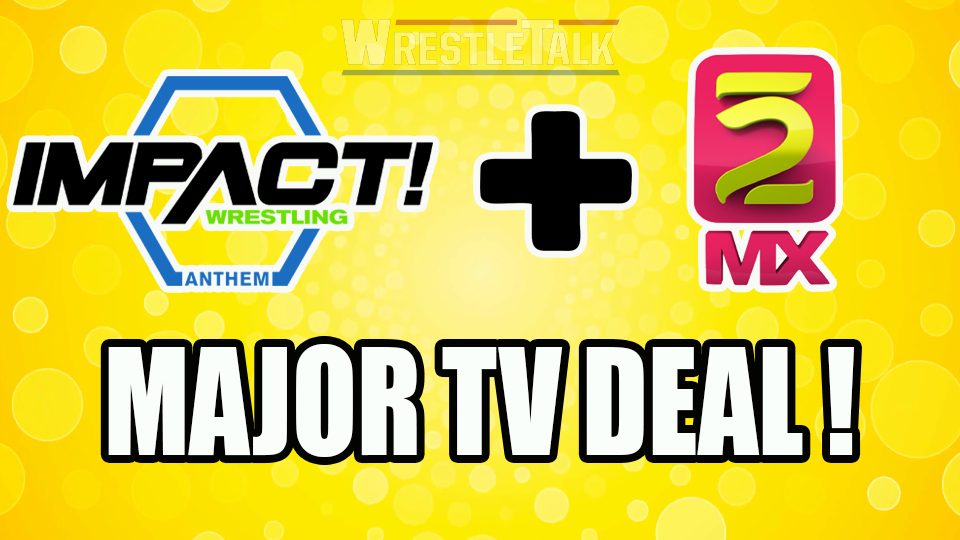 On top of their Slammiversary XVI announcement, IMPACT Wrestling have today announced a major new television deal with the 52MX channel in Mexico, to broadcast their weekly show across the entire country on Saturday evenings at 9:30pm. The agreement begins July 7.
This is gigantic news for both IMPACT Wrestling and Anthem Sports who have been attempting to expand their product into areas where it was previously difficult to come by. Now the promotion and management have steadied the ship and the empire's reputation for solid wrestling and engrossing storytelling is rapidly growing.
https://www.youtube.com/watch?v=zE6mzhAGoFo
Speaking on the newest deal, which comes on the heels of Slammiversary XVI being shown exclusively on FITE.tv in the United Kingdom, Australia, and in other international territories, IMPACT Wrestling president Ed Nordholm said this:
"Over the past year, IMPACT Wrestling has made a concerted effort to bolster its roster with the very best talent Mexico has to offer, most recently adding Pentagon Jr. and Fenix. Through partnerships and collaborations with Lucha Libre AAA and Lucha Underground, we are bringing fans dream matches showcasing diverse performers from all corners of the globe. As we continue to increase our footprint and presence in the Mexican market, we are thrilled to partner with 52MX to bring our flagship show to passionate professional wrestling fans across the country."
Whilst no statement was available from the president of 52MX, the channel, to those unfamiliar, describes itself as "a general entertainment channel with diverse genres of interest including: newsreels, series, variety shows, concerts, movies, late-night shows and sports. With great content quality that manages to link the public with society and its Mexican identity, 52MX reaches all of Mexico offering different and innovative entertainment."
Let us know what you think of this new deal on Twitter and Discord where you can chat with all your favorite WrestleTalk writers.