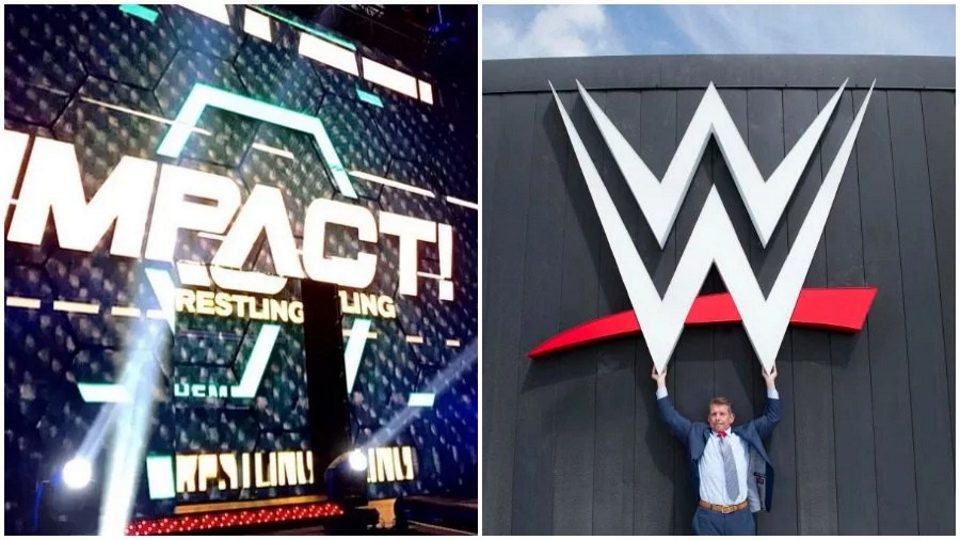 Earlier this month, representatives from IMPACT Wrestling met with WWE officials at the WWE headquarters in Stamford, Connecticut. There has been no official word regarding what the meeting was officially about, but we do now have a couple of takeaways coming out of it.
In the latest edition of the Wrestling Observer Newsletter it was noted that the two perpetually feuding companies are no longer enemies.
The days when the two sides were enemies are supposed to be over.
WWE officials requested the meeting, which saw Scott D'Amore and Ed Nordholm from Impact meet with WWE representative Paul 'Triple H' Levesque. With the two companies apparently now no longer enemies, this could open the door for the two to establish a working relationship.
WWE has previously used footage from IMPACT matches in the recent past. An example of this is an episode of Table For 3 with AJ Styles, Shane McMahon, and Kurt Angle. This was a project that the companies worked together on.
If bridges are being mended, then perhaps the use of footage from IMPACT, and the two sides working together can be expanded in the future as well.
The two companies have been feuding for years. In March 2010, IMPACT Wrestling went as far as moving to Monday nights to compete directly with Raw.
Over the years though, viewership for IMPACT has faded, and any semblance of competition has faded with it. In recent years, IMPACT has been sold and had to scratch and claw to stay afloat financially.
Though IMPACT is now in a better place financially, it appears as though the strategy of working against WWE has changed. Now the two companies seem more content with working together.
Do you think WWE and IMPACT should work together? Let us know in the comments, on Twitter, or on Discord today!