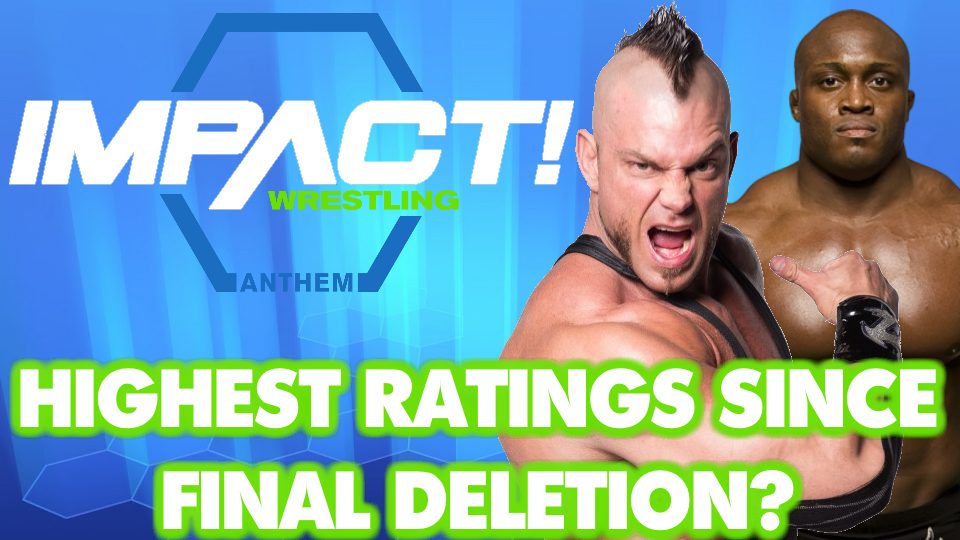 As evidenced by Show Buzz Daily, Impact Wrestling scored its highest TV ratings since the Final Deletion and their second highest all-time in their current run with Pop TV.
The audience was up to 399,000, from 362,000, boasting a viewership increase of 37,000 viewers. The Final Deletion received ratings of 410,000 almost two years ago.
This episode featured a title vs. title match, pitting Impact World Champion Austin Aries against Impact Grand Champion Matt Sydal. Aries picked up the win and is now both World Champion and Grand Champion.
Also advertised for the show was a match between Bobby Lashley and Brian Cage, that had been teased for a fair amount of time prior to Thursday, and had been repeatedly hyped up by the commentary team as a "dream match".
The episode also included the debut of Rich Swann's wife, Su Yung
Impact Wrestling has been climbing back up the proverbial ladder following a rough patch with multiple re-brandings, but after the return of Austin Aries, interest has spiked and Impact is back on a roll.
The promotion is currently building towards its next pay-per-view event Redemption on April 22, which will see Austin Aries defend the Impact World Championship against Alberto El Patrón.
What did you think of the last episode of Impact? Let us know in the comments below or on Twitter here, and as always, have a spiffing Rusev Day.