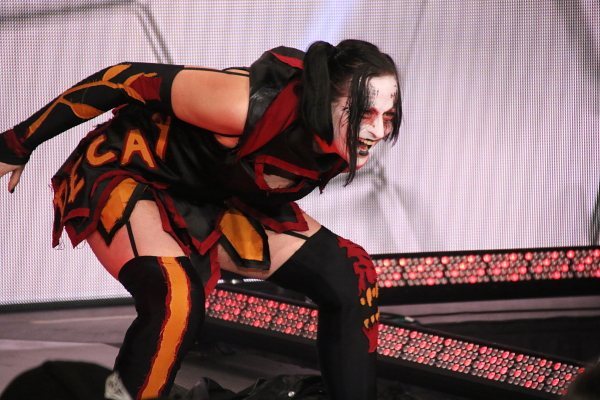 At an AAW event last night in LaSalle, IL, Impact Wrestling's Rosemary was apparently injured during a match with Jessicka Havok. During the course of the action, Rosemary sustained an apparent knee injury, and required assistance back to the locker room once the match had ended.
The injury took place during a kick exchange, with Rosemary rolling to floor afterward, and remaining there for an extended period of time. The two then went to a quick finish in order for Rosemary to receive aid.
According to Squared Circle Sirens, the early word is that Rosemary cannot put weight on her leg, and the fear is that the injury is serious. However, neither Rosemary nor Impact Wrestling have confirmed the injury at press time.