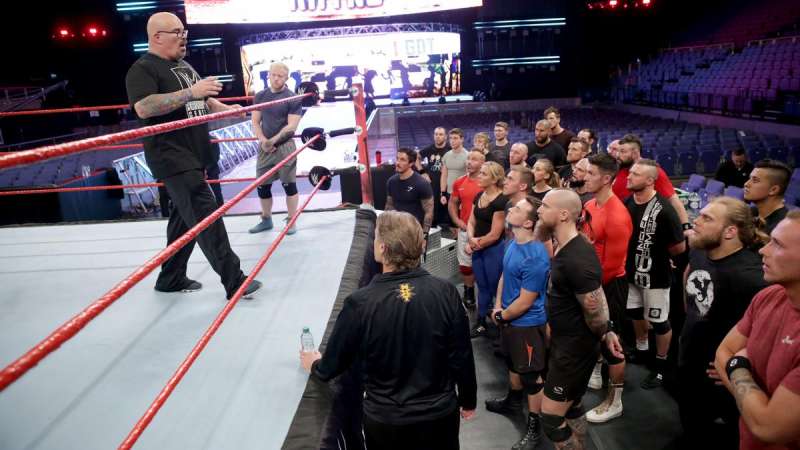 It's that time again when some of the world's best independent wrestlers try and impress Matt Bloom, Robbie Brookside and the other trainers enough to earn a WWE contract.
A number of European wrestlers are currently in Germany for a tryout, and one name certainly sticks out.
Ilja Dragunov.
Dragunov, or Ilja Rukober, is one of the biggest names in wXw in Germany, and recently had an incredible match with WWE United Kingdom Champion Pete Dunne at PROGRESS' Hello Wembley show.
He is trained by current WWE star Alexander Wolfe, and is a former Shotgun Champion.
If you haven't heard of or seen him before, trust me, he's insane…in a good way. Find a way to watch his match with Pete Dunne and then you'll see why him possibly signing for WWE is such a big deal.
Of course, this increased interest in German talent could be the latest sign that WWE is looking to expand its NXT brand to Germany, something that looks increasingly likely now that NXT Star Marcel Barthel has been allowed to return to his country of birth for a one off match in wXw.
The other wrestlers at the tryout are:
Camille Grignon (France)
Raffael Gordzielik (Germany)
Jurn Sijtzema (Netherlands)
Edwige Trabouillet (France)
Emil Sitoci (Netherlands)
Vesna Busic-Chaer (Croatia)
Christopher Oketch (Kenya)
Aleksandar Jaksic (Germany)