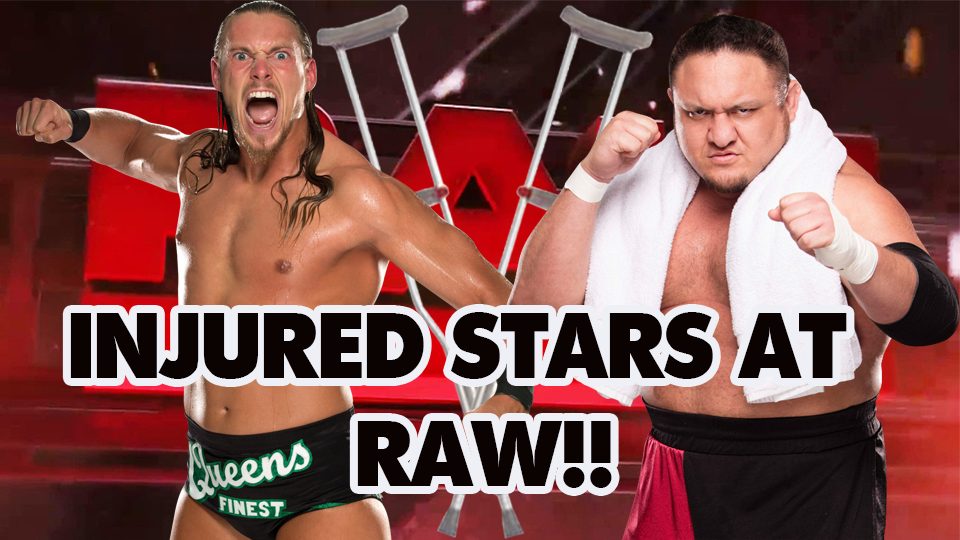 WWE's list of injured superstars has run deep into the late teens over the past several months with the likes of Dean Ambrose, Jason Jordan, Paige and Drew McIntyre all sitting idle on the sideline. With so many out of commission, each of WWE's four main weekly shows have taken a hit, especially with WrestleMania weekend closing in. There may be hope, however, as PWInsider.com have reported that both Big Cass and Samoa Joe were in attendance backstage during last night's episode of Raw in Dallas, TX.
Details on Cass' appearance state that he was attending the final test stages in regards to getting the all clear from WWE's medical team. This suggests that he may be set for an in-ring return sooner than we thought.
Before a crooked landing to the outside resulted in a torn ACL for the seven-footer, Cass was in the midst of finally getting a serious run as a singles competitor. Having shown great promise on his own during a fatal four-way match for the WWE Univeral Championship (which Kevin Owens eventually won) as well as breaking up his longlasting tag team with former WWE superstar, Enzo Amore, Cass seemed to have an auspicious push ahead of him. We can only hope that a return sometime after WrestleMania 34 will reignite the spark that had him marked for greatness in the first place.
https://www.youtube.com/watch?v=YNgSyaZ2P3U
Joe's appearance at the event is slightly more shrouded, however, as the only reported details are that he was there. It's the first time since the Royal Rumble in January that the 'Right Hand of Destruction' has shown up to WWE TV so it is possible that the visit may have been to discuss potential return storylines.
With the announcement that Braun Strowman will require a partner if he wants to keep his number one contender's clause for the Bar's WWE Raw Tag Team Championships at WrestleMania 34 intact, could Joe be the man to join him?