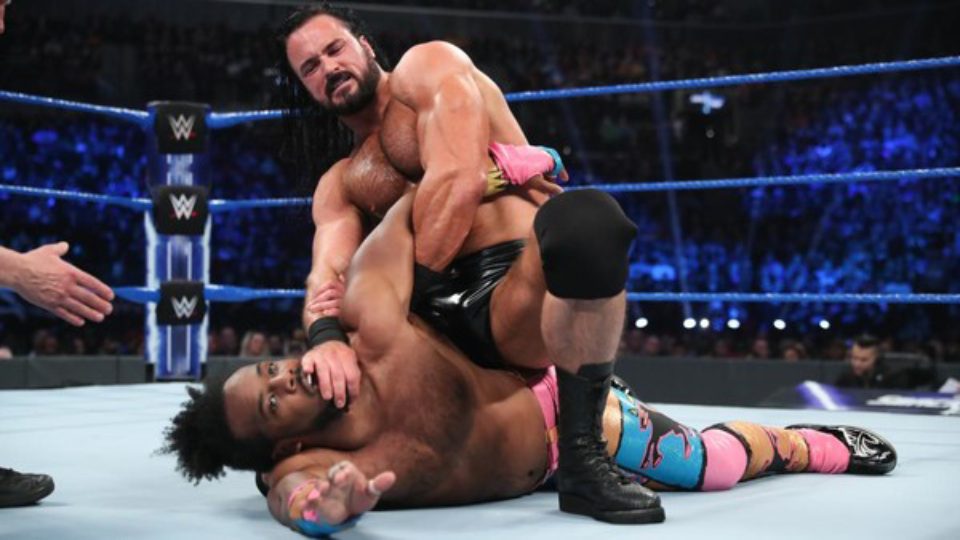 The SmackDown roster suffered a huge blow in October when Xavier Woods of the New Day suffered a torn Achilles Tendon at a live event in Australia.
This type of injury takes between 6 months and a year to recover from depending on how your body deals with it, but thankfully it sounds as if Woods is doing well.
While he is unlikely to be back before WrestleMania, Rajah reports that a source tells them Woods is ahead of schedule on his rehab, and that the rough date being looked at for a return is early Summer 2020.
Woods and his New Day stablemates Kofi Kingston and Big E have all just signed new multi-year contracts with WWE, and as 7-time tag champions, it's easy to see why. Of all the tag teams WWE has, The New Day seems to be the most consistently well booked.
Kofi and Big E are SmackDown tag champions, having retained their belts against the Revival at last weekend's TLC, and while they're doing well as a duo, it will be awesome to see the trio re-unite when Xavier does make his return next year.
Xavier has previously said there is no timetable for his return, but if this report is to be believed, then there may have been an update.