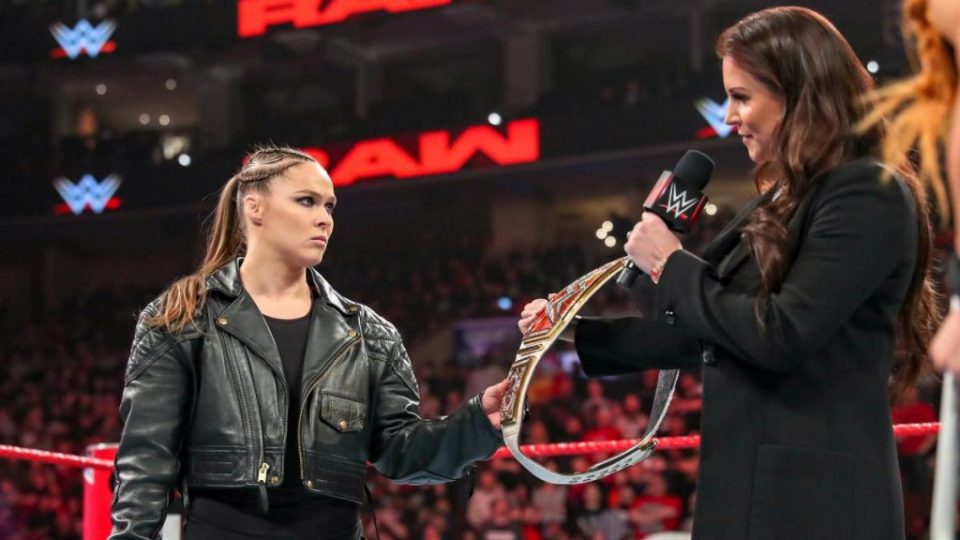 After being the hottest angle in all of professional wrestling just one month ago, the Ronda Rousey and Becky Lynch feud has fizzled out, especially with the unnecessary inclusion of Charlotte Flair. Becky's crowd reactions have diminished considerably in just a few short weeks.
On this week's episode of Monday Night Raw, Ronda showed a more heelish side to add a new wrinkle to the story. She would say "damn the man, screw the woo, no more Mrs Nice b****" before brutally attacking Becky Lynch. Fans noted that these punches looked extra brutal, and this was WWE's intention.
Before she stormed to the ring, Ronda, per Dave Meltzer, was told to act as if this was a real fight. The only things that were off limits would be strikes or kicks to the face.
WWE's intentions were not to injure Becky, but to have the beatdown feel more real, putting over Ronda's new shift in character in the process. It is important to note that Becky was keen to take Ronda's best shots in an attempt to get their story more over.
WWE is trying to give off the impression that this feud is real, and it is yet to be seen is this will be a successful move. Charlotte Flair was also told by Ronda Rousey to hit her as hard as she could with a kendo stick after their match at Survivor Series. Similarly, Flair and Rousey both told Becky Lynch to go all out on the pair with her crutches at the Elimination Chamber event, resulting in Rousey being busted open.
Ultimately, it remains to be seen if WWE's attempts to make this feud more real will pay off, but with Ronda's new character wrinkle and Fastlane going down this Sunday, Monday Night Raw next week will be sure to be an interesting episode.