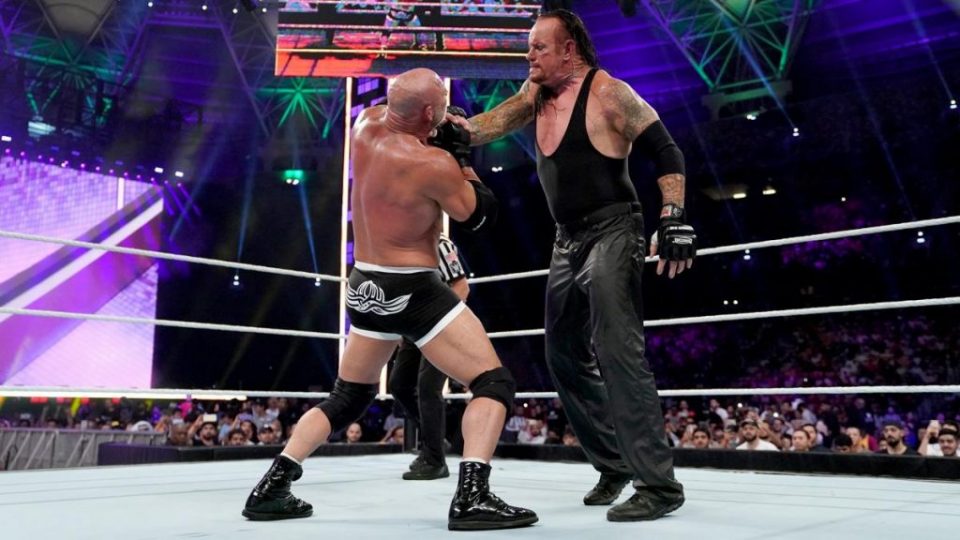 WWE's Saudi Arabia supercard Super Showdown may have been billed as "equivalent to or better than WrestleMania" but the reality was anything but.
The card was a disaster, with slow boring matches, silly illogical booking and a horrendous main event putting Super Showdown on the WWE all-time worst list with the likes of King Of The Ring '95.
According to WrestleVotes, fans were not the only ones left baffled by what they saw in Saudi Arabia. According to them, many of the roster felt much the same way.
Thought you guys might like this: texting with 2 different sources who were on the Saudi trip. Asked how everything went. One said it was a "disaster" & the other described it as a "train wreck". So that's that.

— WrestleVotes (@WrestleVotes) June 9, 2019
The Twitter account says WWE employees described the show as "a disaster" and another as a "train wreck".
Dave Meltzer of the Wrestling Observer says feedback he received from members of the roster was that "it sucked."
He followed up by pointing out that most of those asked to travel to Saudi hate doing those shows, partly because of the length of the trip.
Meltzer says most do not want to go back but they feel they are unable to refuse because they "don't want to rock the boat."
Unfortunately the WWE relationship with the Saudis is only one year into a 10 year deal so there are many more cards like this still to come.