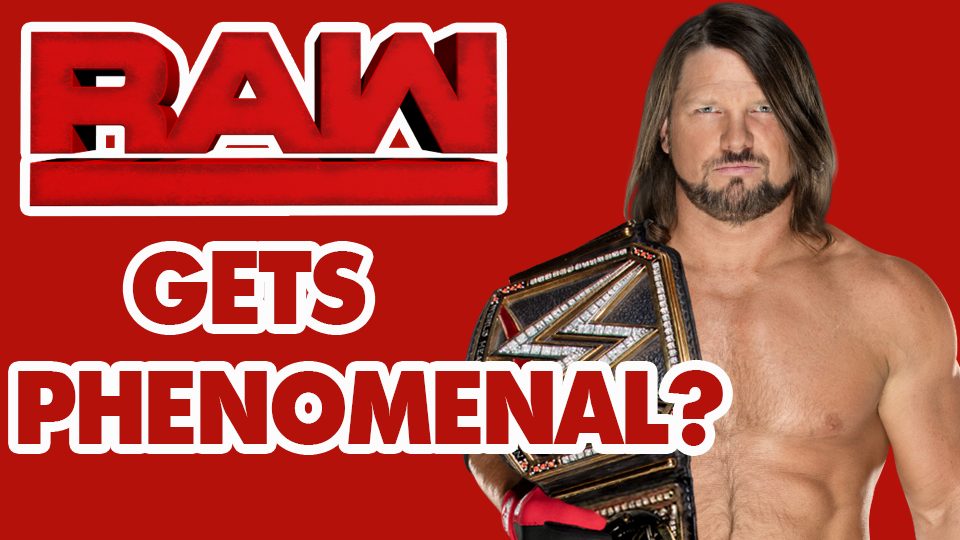 It is being reported by Dave Meltzer on Wrestling Observer Radio, that the much talked about Super Shake-Up  – which will coincide with the return of co-branded pay-per view events – will see current WWE Champion AJ Styles return to Raw.
According to Meltzer, the idea has been talked about because of the belief that Styles has feuded with everyone on Smackdown Live and is running out of fresh matches. That just isn't true – if WWE took half a second to actually evaluate their blue roster, there are at least four superstars for Styles to work with which could see him through 2018 and even into 2019.
Main event rivalries with Randy Orton, Rusev, Bobby Roode, and current rival Shinsuke Nakamura would all be new programs for Styles, as would the likes of Seth Rollins or Finn Balor – one or both may be due to transfer to SmackDown in the Shake-Up. A change of scenery is not necessary nor advised for Styles, who has dominated the blue brand.
Meltzer also noted that Vince McMahon wanted AJ Styles on Raw last year, but those plans were aborted. Thank goodness – in my opinion Raw is already stacked with stars who are mostly overshadowed by Roman Reigns. I think a shift to Mondays would put Styles in danger of being lost in the shuffle.
The only way this could possibly work is if Styles retains at WrestleMania and there's a champion trade. Only on a roster where Roman doesn't exist can Styles prosper.