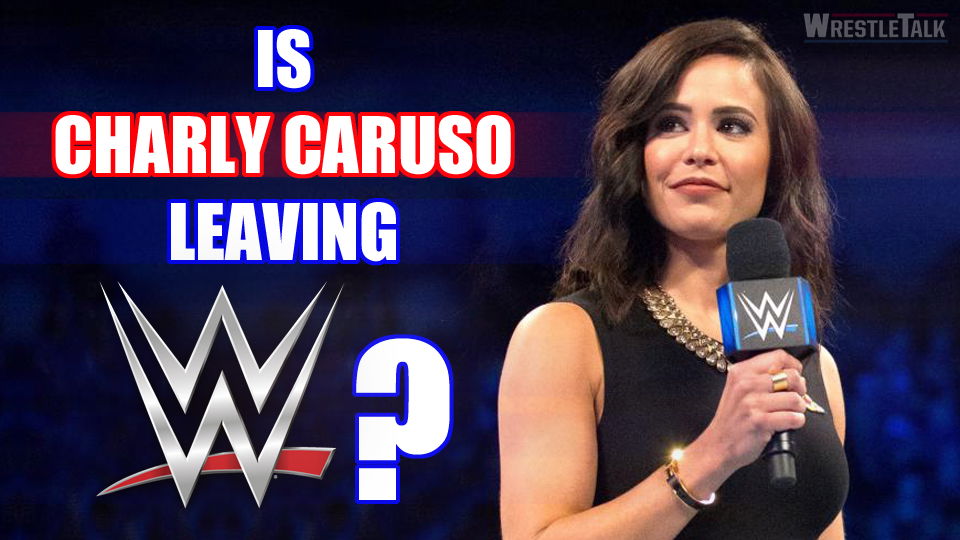 No. No, she isn't.
Wait!
Hold on intrepid readers, there's still a rhyme and reason as to how this question came about. So let's walk through this together. Afterward, we all may learn something new.
Rumors began to circulate quickly last week after the WWE personality, and baby food prune eater (I'm not making that up it's in her official WWE profile) posted on her Instagram that she is now a certified personal trainer by the National Academy of Sports Medicine (NASM):
https://www.instagram.com/p/BkTSZVpnSZ1/?taken-by=charlycarusowwe
This of course had many fans asking if she was now planning to leave WWE to pursue personal training as her full time occupation.
Caruso was quick to respond that, "No way! Doing this on the side!"
She then edited her original Instagram post to clarify the situation with, "Don't worry, not leaving WWE.".
Charly Caruso began her career with WWE in 2016 covering NXT. Not long after she became part of the backstage announce team on Raw, interviewing Superstars and staying out of range of whatever large object Braun Strowman may be throwing any given week.
Are you glad to hear Charly Caruso is sticking with WWE? Did you learn something new? What baby food do you prefer? Let us know in the comments below or on Twitter here. You can also join us on Discord to chat with Oli, Luke, the magazine team, the website writers and each other here!