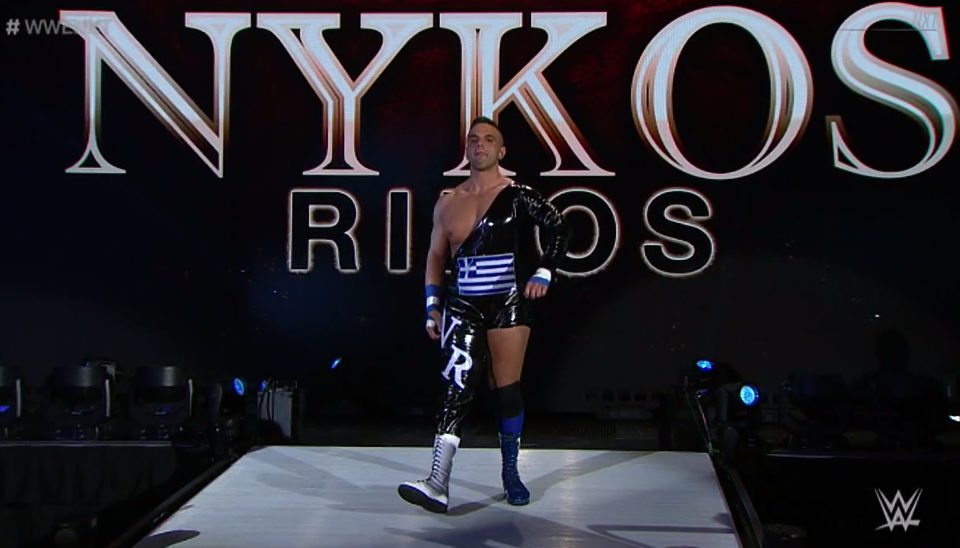 I often think about what gear I would wear if I were to become a WWE wrestler, because that's definitely a possibility given my physique.
To be honest, I still don't know, but what I do know is that it wouldn't be anything like the gear Nikos Rikos debuted on last night's episode of NXT.
Check out this monstrosity:

From what I can tell, he is Greek, and he likes to show off his right nipple.
Is this some bizarre attempt by WWE to make a toga into ring-wear because he's Greek?
Either way, he needed some extra padding because he was destroyed by Keith Lee in a matter of seconds.