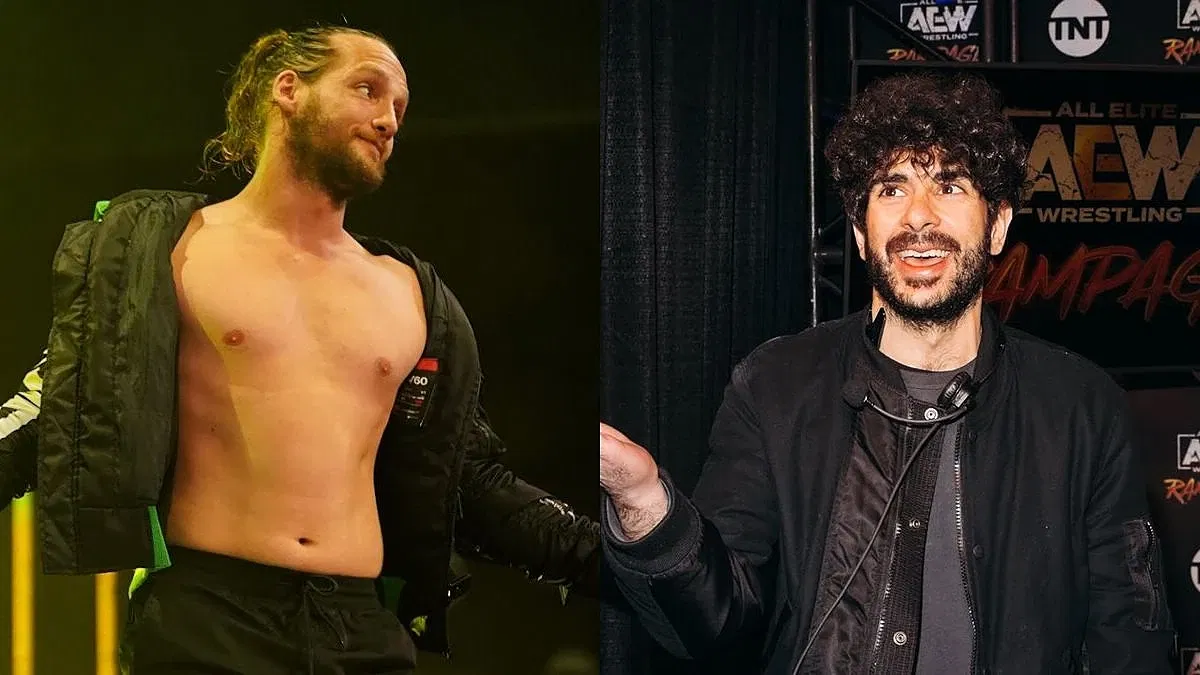 A former AEW star has one complaint for Tony Khan as a boss.
Jack Evans is a career journeyman who has spent time in various promotions, such as ROH, Lucha Underground and AAA.
Evans was also one of the original signings for All Elite Wrestling in 2019 before his contract expired earlier this year.
Appearing on the Two Man Power Trip of Wrestling podcast, the former AEW star discussed his time in the company and his thoughts on Tony Khan as a boss.
In regards to working with Tony Khan, Evans said:
"I really liked it. It was a great experience. Tony was a great boss. The only complaint I could ever make about Tony for sure is, he is like the king of last minute mind changes. That would be my one complaint about him as a boss. But other than that, he was always actually very fair. You always hear the stories about Vince that he has to be the alpha in the room. Tony wasn't like that. You could go up and talk to him. Obviously, you know he's the boss, but I mean, he was never like that. When it comes to AEW, it was all pleasant experiences."
On approaching Khan with ideas, Jack Evans stated:
"He hangs out after the show all the time. He's extremely approachable. If you wanted to pitch an angle, you could just go right up and pitch it. You don't have to have a meeting on Tuesday or something like that. He really likes talking about wrestling. I think I'd say the only thing he likes more than wrestling is the Fulham team. I do think Fulham is his true passion, even over AEW to be honest, but he definitely has a real true love for wrestling."
Various former AEW stars have talked about a lack of communication backstage for the promotion.
On a similar note, Jonathan Gresham recently had a falling out with Tony Khan that led to the star reportedly asking for his release from All Elite Wrestling and Ring of Honor.
Transcription via Wrestlingnews.co
If you're in the UK but didn't manage to get tickets to Clash at the Castle on September 3, WrestleTalk is hosting a watch party at The Joiner on Worship in Shoreditch, London, and we'd love for you to join us! Click here for more details.