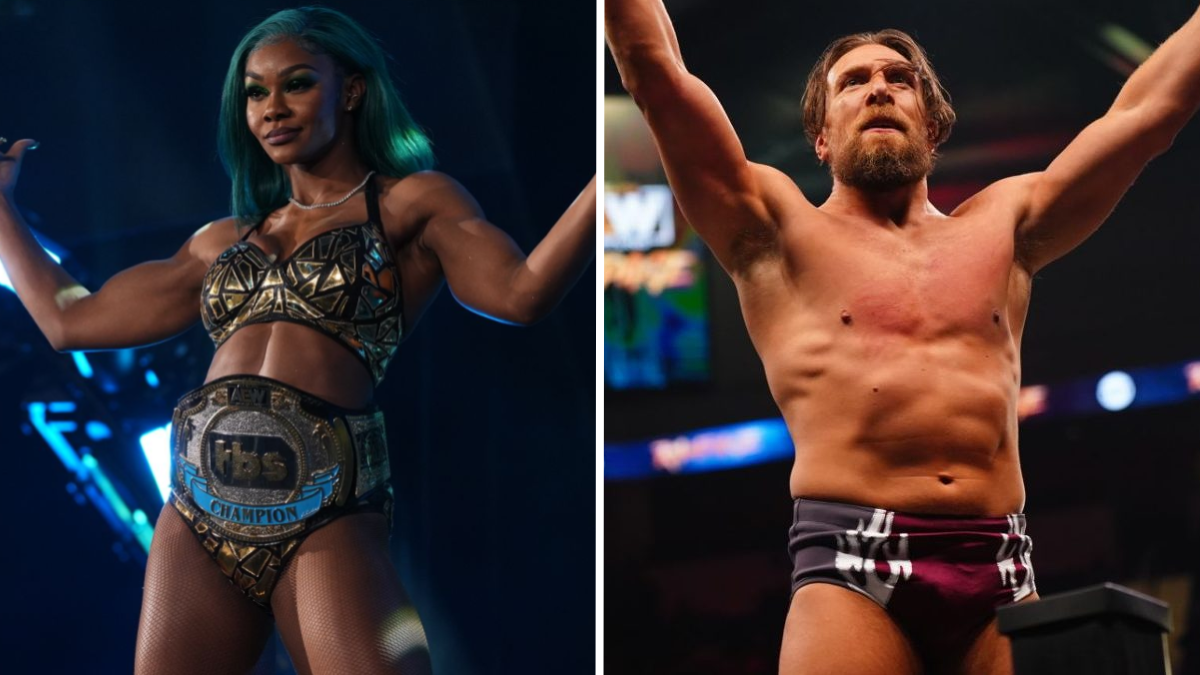 Jade Cargill has recalled the best advice offered to her by Bryan Danielson, and how it impacted her life as a whole.
The current TBS Champion is currently being mentored by Danielson, at the request of AEW President Tony Khan.
Speaking on Complex Unsanctioned, Cargill noted that Danielson makes sure she prioritises having fun and being present in the ring.
Revealing that she has grown to be more sociable since being paired with Danielson backstage, Cargill said:
"Every time after a match, he's like 'hey, how did it go? Did you have fun?' And that's all he cares about. He's like, 'did you have fun? Don't worry about the match right now, it's happened. Digest it. If you had fun, soak that in, and then tomorrow, go over it in your head and watch it. But don't beat yourself up because you have another match to focus on right now.'

"And I started living like that because I would go back and beat myself up. 'What could I have done to do this better?' And I wouldn't have fun. Like, initially, I wasn't having fun. I was just so focused on getting it right rather than having fun. And then all of a sudden, when he said that, it started clicking.

"I was starting to have fun and it's like, I was just living in the moment. Like, I was just living in the moment, listening to the crowd, hearing them say my name, hearing them boo, do whatever, even though I need more people to boo for me. So boo for me, guys. But I feel it, like, I'm just starting to have so much fun. So one of the things he told me is just, 'don't stress yourself out.

"Have fun, because you're going to look at this 20 years from now and think to yourself, like, all that, you're not going to think the same thing you were thinking of, like, beating yourself up.

"You're going to focus on happy times and when you have fun in these matches, people are going to ask you, 'hey, who was the best match you ever had?' Or, 'who was your best opponent?' Or, who was your easiest to work?" That's what's important. It's about the memories on the journey. It's all a journey.

"I used to stay in my room, like, after shows and matches, I would literally go right into my room. I'd unwind and just decompress and, you know, I hear all these Hall of Famers and these previous wrestlers and they talk about all these great, fond memories that they had with other wrestlers. And I wasn't doing that, I wasn't mingling. I wasn't doing any of that because I want to come home and relax.

"I started doing more of that because I wanted to create a journey and I want to be able to, with my coworkers 30 years from now go, 'hey, do you remember that time you did that?' Like, that's what makes the journey what it is. It makes it fun. Like, this all should be fun.

"All the hate and all this stuff, we already get enough of that. At least make it fun while you're doing that and why you love coming to work and why you hate leaving. So that's the best advice he's (Danielson) given me, and I've lived by that ever since he told me."
Cargill is still undefeated in singles competition, with her only official loss on record as part of the Casino Battle Royale at All Out 2021.
Stay up to date with AEW win/loss records for 2022 using our tracker at this link.
Transcription via WrestlingInc. 
To make sure you stay updated with all the latest wrestling news, add WrestleTalk.com to your Google Discover feed and follow us on Twitter!