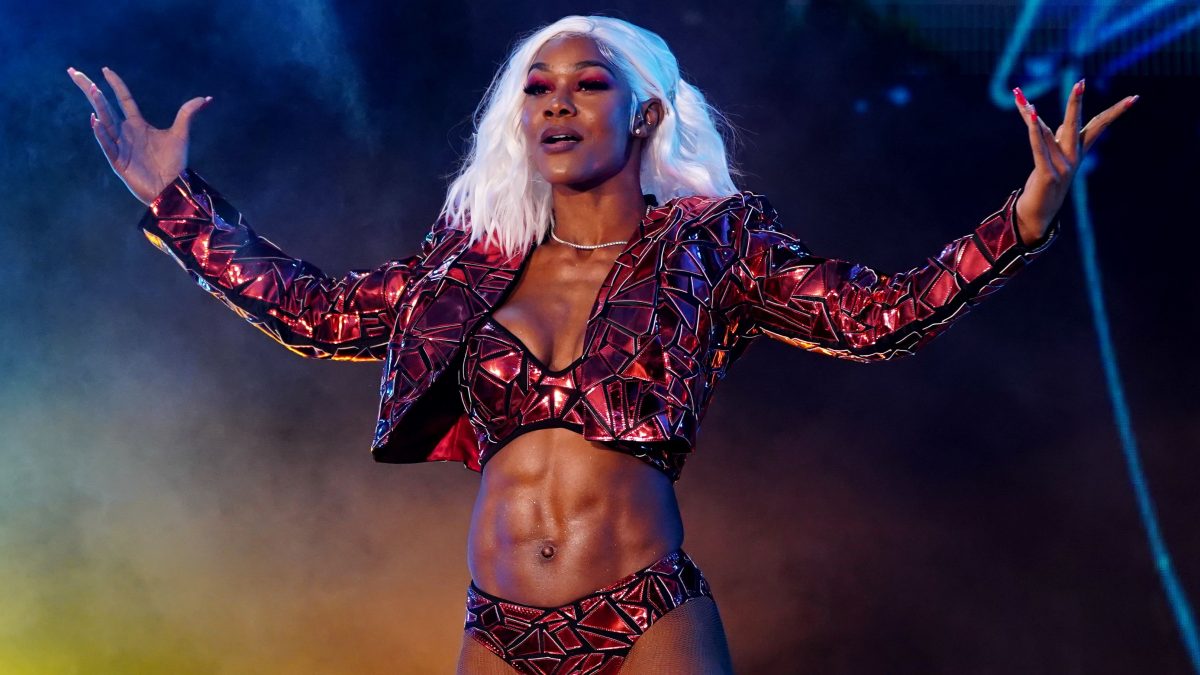 It's looking increasingly likely that Jade Cargill is out of All Elite Wrestling (AEW) and well and truly on her way to signing with WWE.
As of the last update, Cargill's AEW contract has expired, and she's set to visit the WWE Performance Center this week.
There's no 100% confirmation that she's officially put pen to paper with WWE just yet, but all signs are pointing in that direction.
One of the big question marks over Cargill joining WWE is what the company's plans for her would be – namely would she start in NXT or skip that process to join the main roster.
Cargill's experience level would usually point towards NXT being the right option, but her star presence and look makes her an anomaly that WWE may want to take instant advantage of.
Discussing what he's heard about plans for Cargill and the offer she received, on Wrestling Observer Radio, Dave Meltzer said:
"They've already started working on creative for her. I heard that yesterday when I was asking around about, 'Is she locked in'? And she wasn't locked in, but they've been talking about her a lot.
"It's not like this is just some minor thing to them, it's a big thing to them.
"She'll get a focal push, because the money to take to get her, you have to give her a chance to get over because they're not paying what they would pay a normal person to start there.
"It's not like it's Charlotte Flair money or anything like that, or Becky Lynch money, but for a newcomer to the company, it's much higher than they usually go, so she got a good deal.
"And they're talking about her a lot more than they would talk about somebody that they brought up from NXT. So she ain't gonna be Tegan Nox or somebody who's brought up, or Candice LeRae, that's just kind of brought up and there.
"I got the impression it was main roster just because of the expense of bringing her in. They could put her in NXT for a little while before bringing her to the main roster. In a sense that would make sense, but then you've gotta justify the money.
"I could see them putting her in NXT for a short period of time, but my impression is the creative they were talking about was not NXT creative, so they have plans for her."
If you use this transcription or any portion of it please credit WrestleTalk.com and link to this page.
We'll keep you posted with any further updates on Cargill's WWE status.
Think you know the most about wrestling? Join our Wrestle League predictions competition for free, and be in with the chance of winning $250 of Amazon vouchers. Make sure you subscribe to email notifications to make sure you never miss a show.