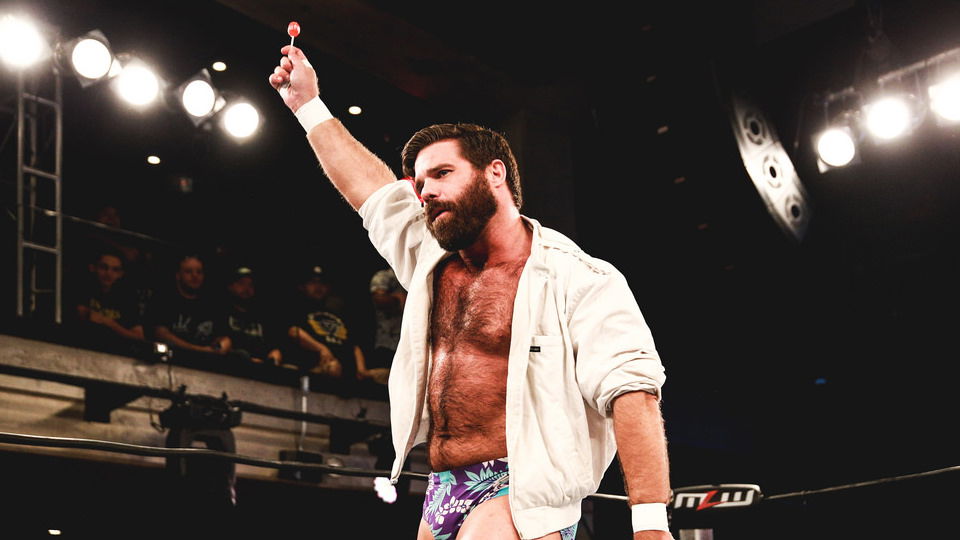 It was recently reported that oVe's Jake Crist has re-signed with IMPACT! Wrestling alongside stablemates Dave Crist and Sami Callihan. As well as these three, the promotion has also recently signed the infamous Joey Ryan after six years away.
During those six years, Ryan has become an indie wrestling legend with his gimmick focusing largely on his penis and the unholy power it possesses. One of the most notable moves in Ryan's arsenal is the "penis-plex." For the uninitiated, it is when Ryan's opponents unwillingly grab his penis and subsequently find themselves flipping over on to the mat below.
https://www.youtube.com/watch?v=Yzr-k3r15Vk
Crist himself has taken the move before and explained what the experience is truly like when he sat down with WrestlingInc.com for their WINCLY podcast.
During the show, the conversation landed on United We Stand where Ryan is scheduled in an intergender match against Tessa Blanchard:
"I'm looking forward to him versus Tessa [Blanchard]," Crist said of Ryan. "I think they're gonna put on a show for sure. As far as Joey Ryan flipping wrestlers with his penis, he's flipped me as well. It's a pretty powerful thing he's got there.

"For me, it numbed my whole arm going up into my shoulder. That's how he was able to flip me."
Crist always goes into matches against Ryan with one goal in mind: do not touch his penis. Sadly, he never quite manages to achieve this:
"Somehow, he always makes you touch his penis," stated Crist.

"The whole time I'm thinking, 'I can't touch this man's penis! I can't touch this man's penis!' which is not the same mindset you have going into every match…

"Then all of a sudden, your hand's on his penis and you're getting flipped and you're looking up at the lights. 1-2-3. It's crazy…Don't touch the penis."
Transcription credit: WrestlingInc.com.
Help support WrestleTalk by making your Amazon purchases through our affiliate link. Click here for the US and here for the UK.