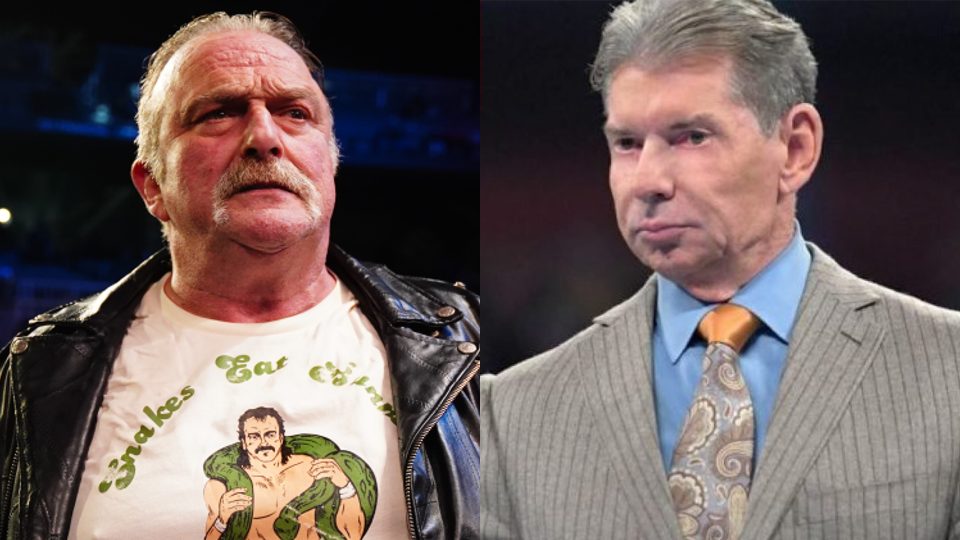 Jake Roberts didn't hold back when criticising Vince McMahon for using his real-life addiction issues as part of a storyline.
There was a segment during which Jerry Lawler tried to force Roberts to drink bourbon, while at the same time Roberts was dealing with legitimate addiction struggles.
Speaking with Inside The Ropes about that storyline and segment, Roberts said:
"Well, I thought it was a horrible thing for McMahon to ask me to do. It was cheap, it was disrespectful, it didn't prove a damn thing other than the fact that Vince McMahon's an asshole, so there you go. Lawler, he's in the the same boat. Both assholes."
Roberts did speak about how he's overcoming his issues and is in a much better way nowadays, adding:
"You know, I've got some issues that I have to watch, but it's getting better all the time because I did quit smoking. That's really hard to do. I will be around for a long time, I have grandkids I want to hang out with now. I want to make somebody else miserable, so have fun. Yeah, I'm doing much better."
Roberts is currently the on-screen manager for Lance Archer in AEW.
Addiction can have a very negative effect on mental health so if you're struggling you can find support at this link.