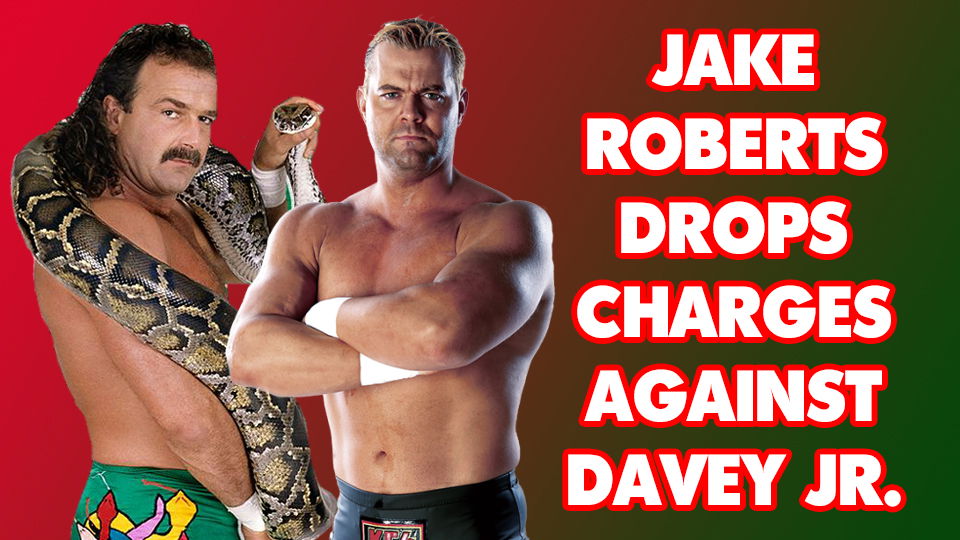 An incident between WWE Hall of Famer Jake 'The Snake' Roberts and current New Japan wrestler and faction member of Suzuki Gun, Davey Boy Smith jr. at this years WrestleCon, left a venomous atmosphere between the two.
The incident itself, saw the son of the British Bulldog, real name Harry Smith, throw a cup of hot coffee over Roberts.
Smith spoke to WrestleZone claiming that his actions were due to him seeking an apology on behalf of his late father, as Roberts had made 'disparaging comments' about Smith's father and his tag team The British Bulldogs in multiple podcast appearances. When confronting Roberts, Smith was said to be blanked and ignored causing his actions.
https://www.youtube.com/watch?v=QE-dLpOvOJo
This led to Roberts pressing assault charges on the former WWE Tag Team Champion.
However, today it was announced that Roberts had dropped the charges, with thanks to fellow Hall of Famer, Bret 'The Hitman' Hart, who is also the uncle of Smith. Hart's intervention has appeared to have mediated the situation, allowing both men to make private apologies, whilst Smith also made a public apology ahead of his IWGP Tag Team title match at Hi no Kuni 2018 against Los Ingobernables de Japon.
https://twitter.com/DBSmithjr/status/990523284562292736
With Bret Hart's new role as a mediator, could he be the man to bring CM Punk back to WWE? Whose relationship would you like to see the Hitman fix next? Let us know in the comments below or on Twitter here.